Goat in the Road Productions is pleased to present FORGE Festival, a biennial micro festival of genre-bending performance work for New Orleans audiences, featuring some of the most accomplished theater artists in the city.
The first FORGE Festival was presented by Goat in the Road Productions and Skin Horse Theater.
FORGE #1
April 13 - 16, 2016
Shows at 7pm, 9 pm, and 11 pm
Theatre at St. Claude (2240 St. Claude Ave.)
FORGE #1 featured three bold and outlandish mainstage shows: Our Man from Goat in the Road, She Was Born by Nat & Veronica, Creep Cuts featuring Mz. Asa Metric and Mqr. En Between.
FORGE #2
May 11 - 13, 17 - 20, 2018
The Fortress of Lushington (2215 Burgundy St.)
Featuring This Must Be The Place, The Distance of Sound, The Night With Mr. Bismuth, Shakesbeer, and Machine A.
FORGE #2 SHOWS AND INFO
About the shows in FORGE #2:
The Distance of Sound
Darci Fulcher (Foreign to Myself) stars in this hilarious, heartbreaking one-person show, set somewhere beyond the seams of reality in a world where you can re-wind, re-live, and alter the memories of your past. Created with Shannon Flaherty, Fulcher plays the mischievous Beatrice, who is sorting through the scraps of her life to find the memories that matter.
The Night With Mr. Bismuth
One of New Orleans most accomplished performers takes to the stage in his first one-man show: Dylan Hunter stars as Mister Bismuth, the artificially intelligent host of a 23rd century late night talk show, The Night With Mister Bismuth. The play is a hilarious, dark look at the future of human entertainment, and the ways that our technologies outlast us.
Shakesbeer
Working with award winning Director and project creator Mark Routhier, GRP has taken the world's most well-known love story, reduced it to half an hour, and paired it with some good old fashioned drinking games. Starring Julie Dietz, Mack Guillory III, and Lauren Malara, our interpretation of this tale of woe and amorous conquest will have audiences enjoying Romeo & Juliet in a whole new (slightly tipsy) way.
Machine A
Award-winning performer Cecile Monteyne (2015 Theater Person of the Year) and director Chris Kaminstein bring back their nationally-touring, critically acclaimed show, Machine A. Over the course of 45 minutes the pair improvise a brand new one-act play from scratch, featuring improv like you've never seen it before.
This Must Be the Place (installation)
Local artist and theater maker Jen Davis brings her formidable talents as a director to This Must Be the Place, an interactive visual art installation. The work is an evocative, dreamlike investigation of fate, individually tailored to each viewer. Is this for me? A recurring coincidence, a strangely specific message. You glance at the clock after an eternity to realize no time has passed at all. The radio fades through static to that song you used to know so well but can't quite remember. Have the lights gone dim? This must be the place.
FORGE #1 SHOWS & INFO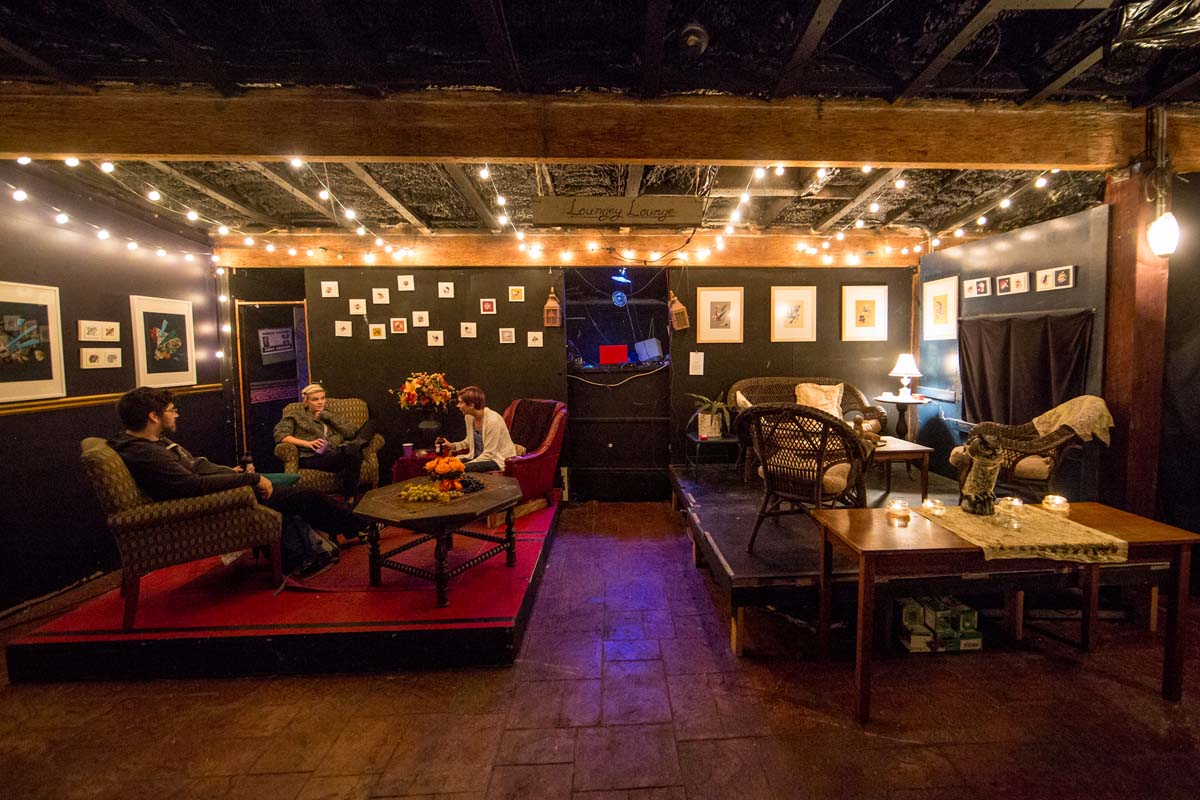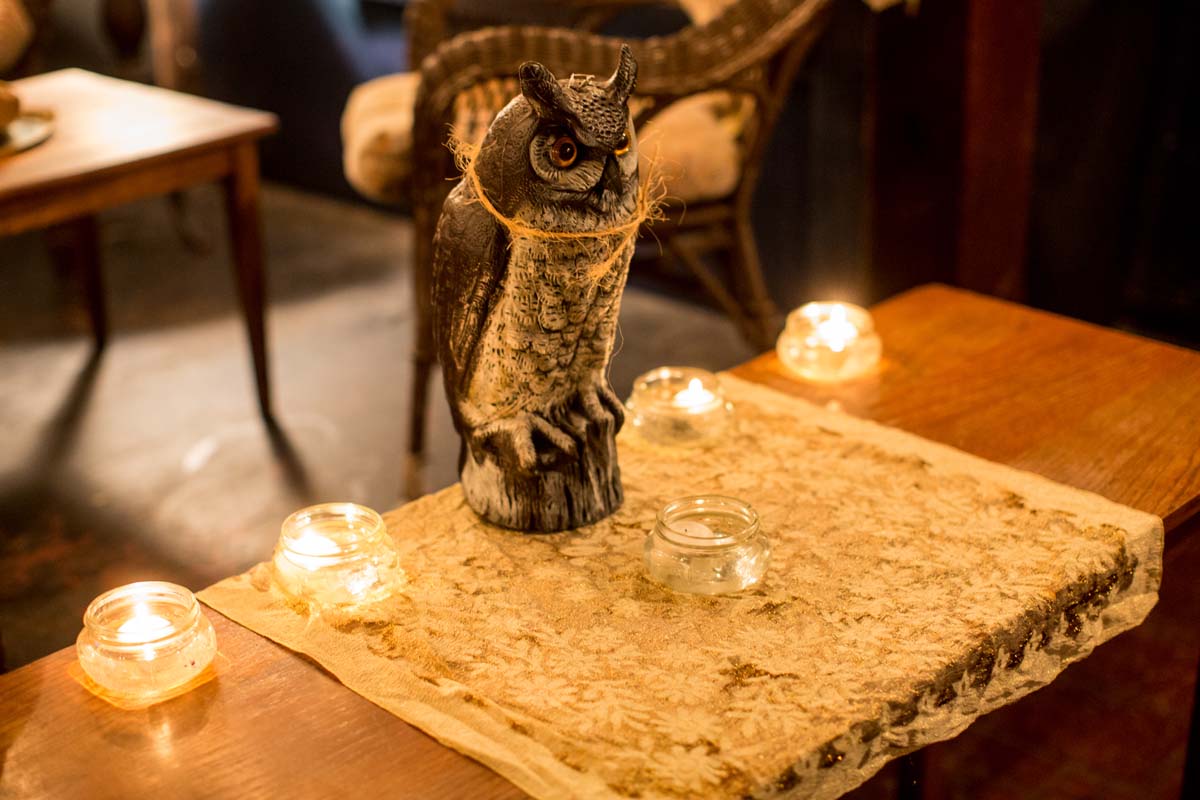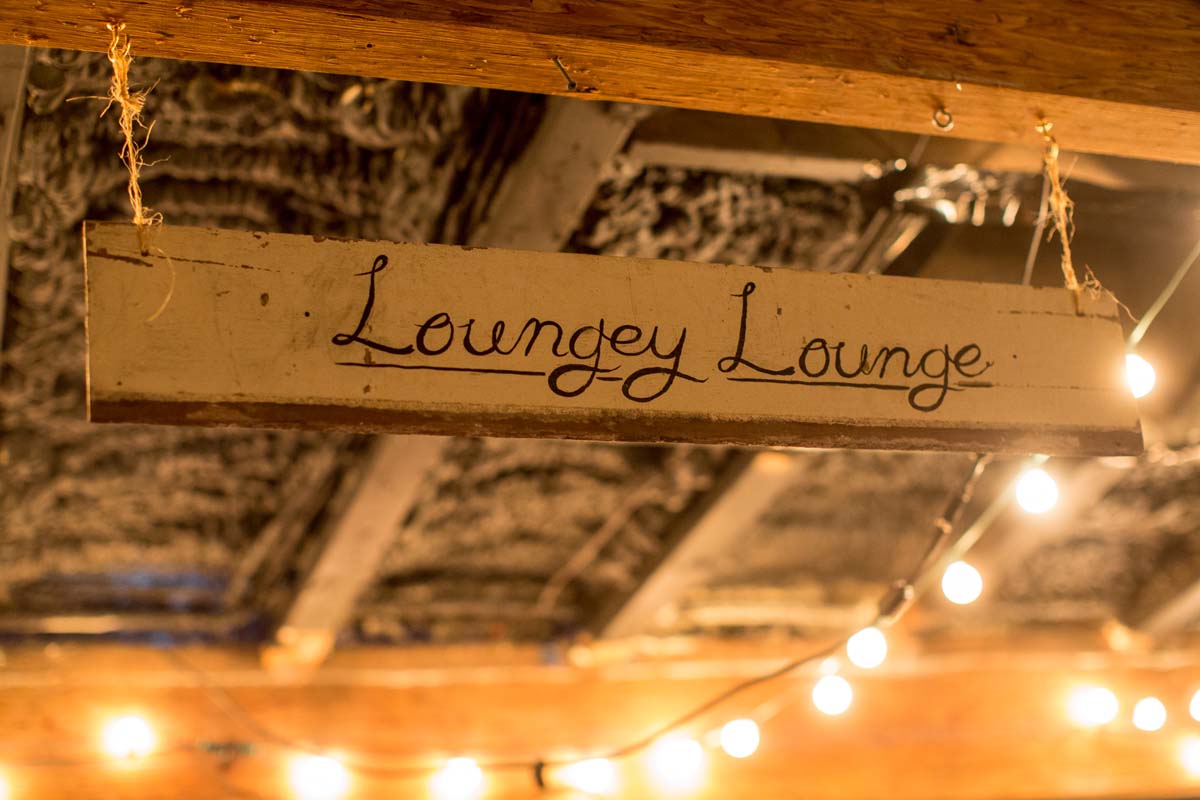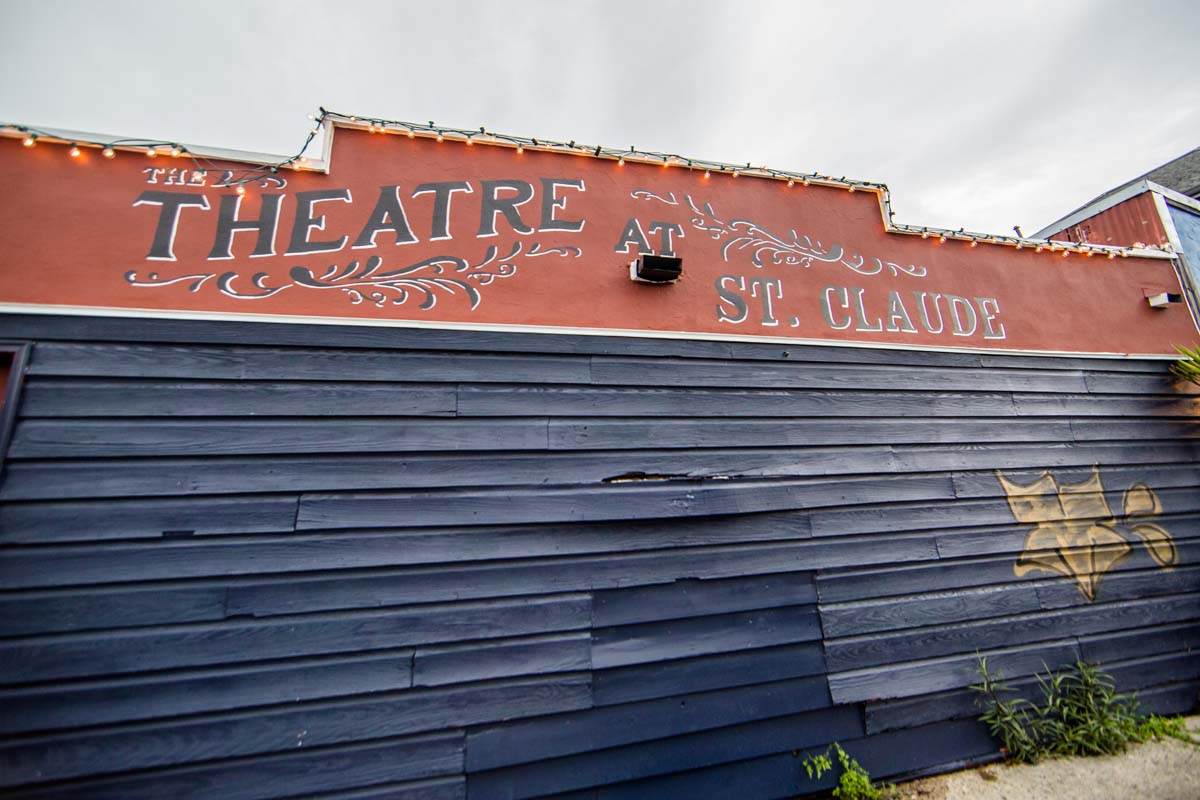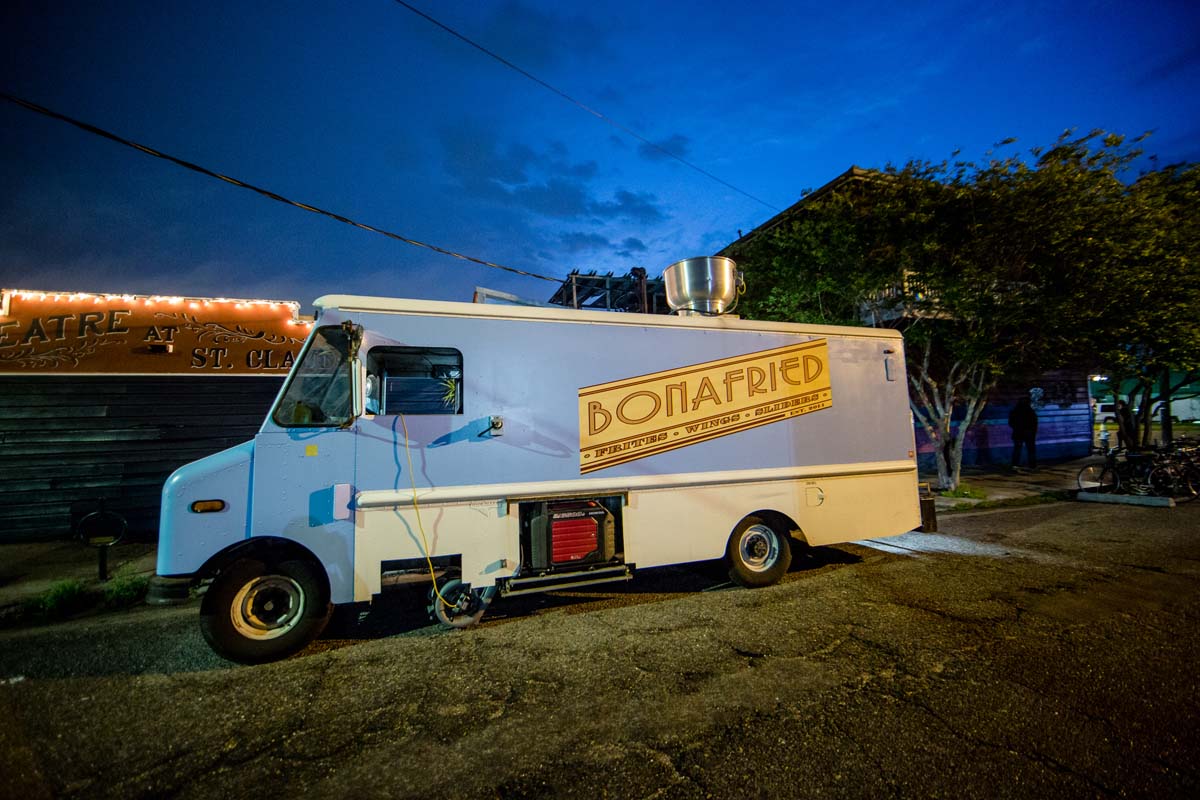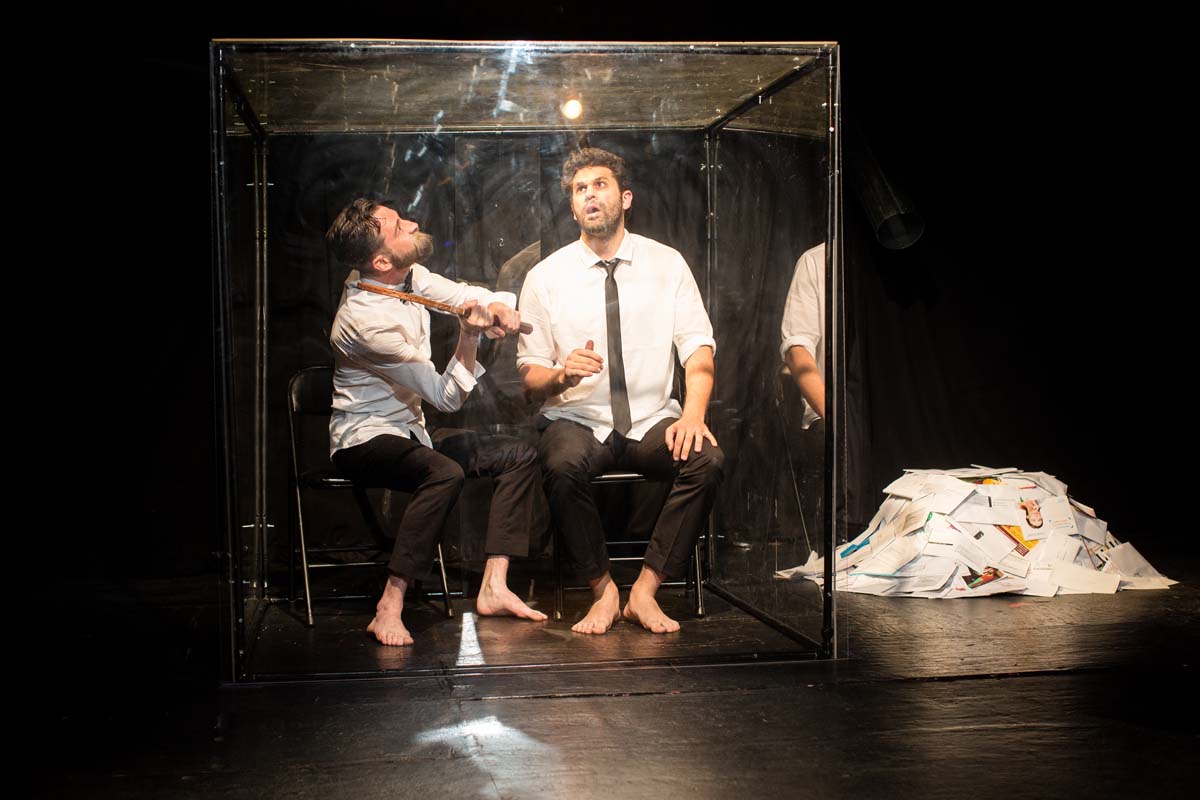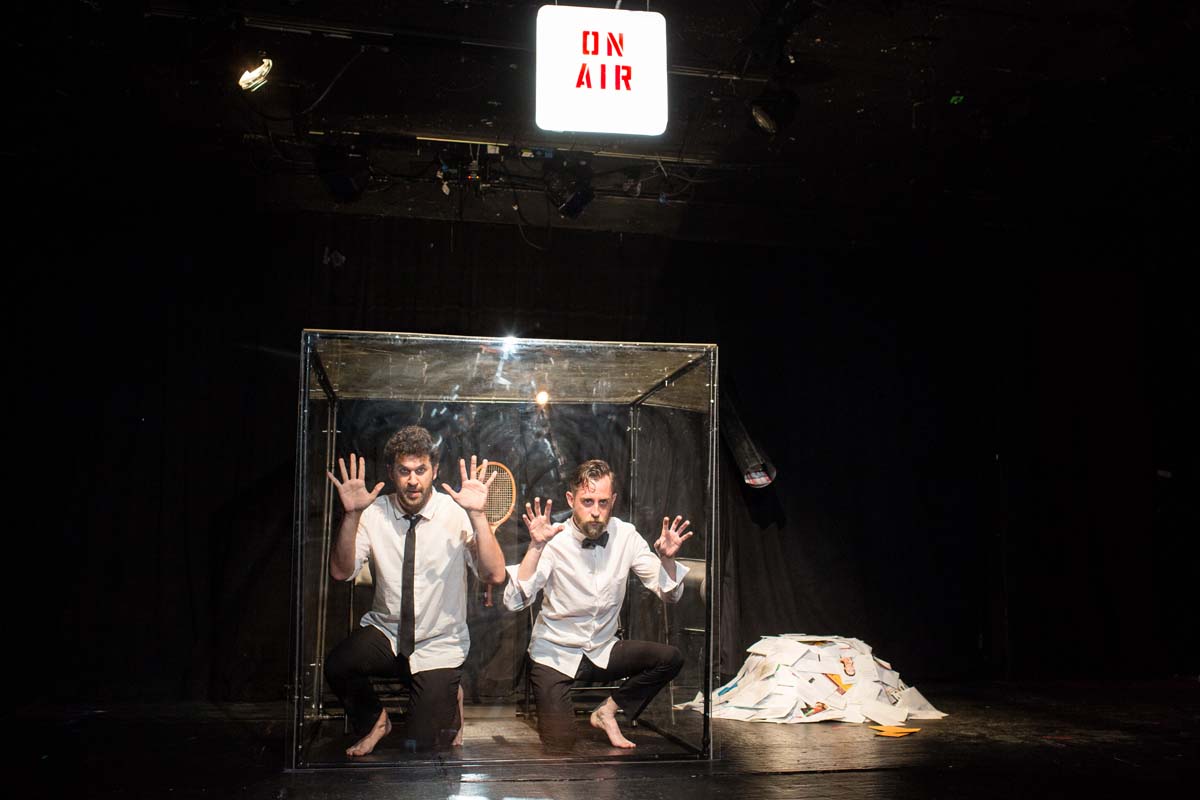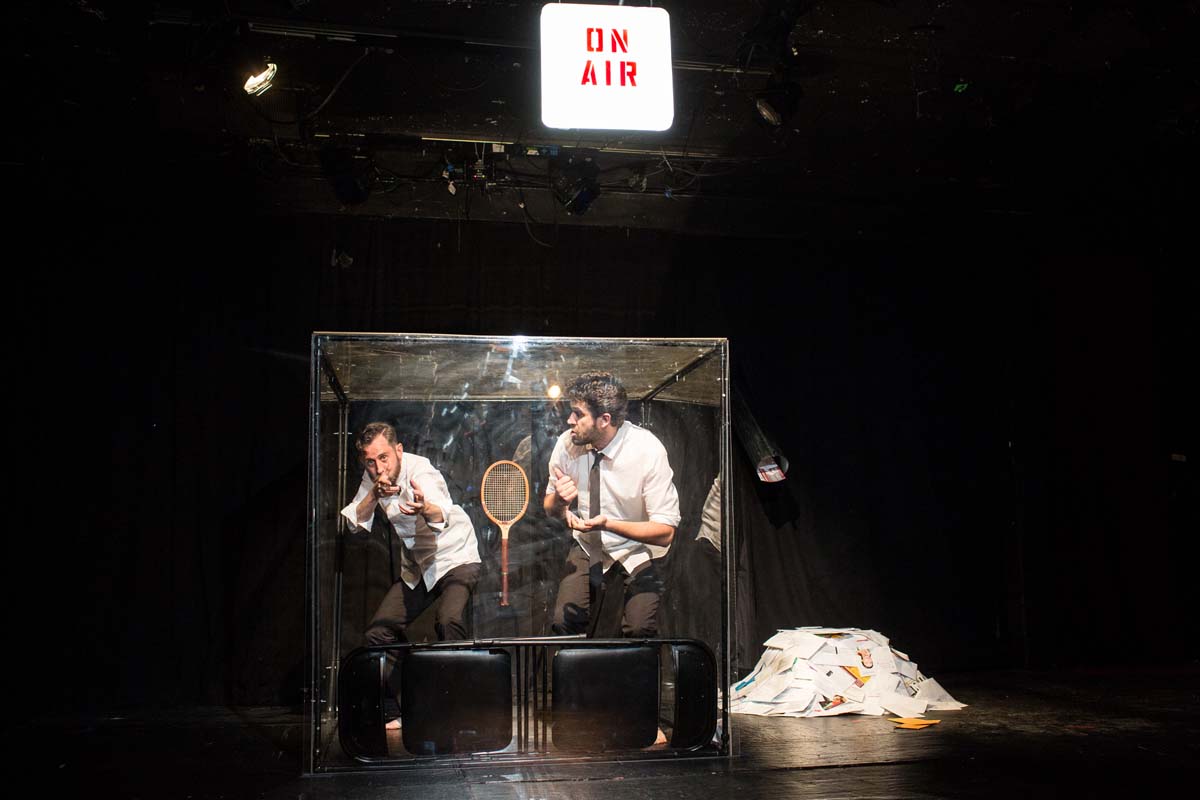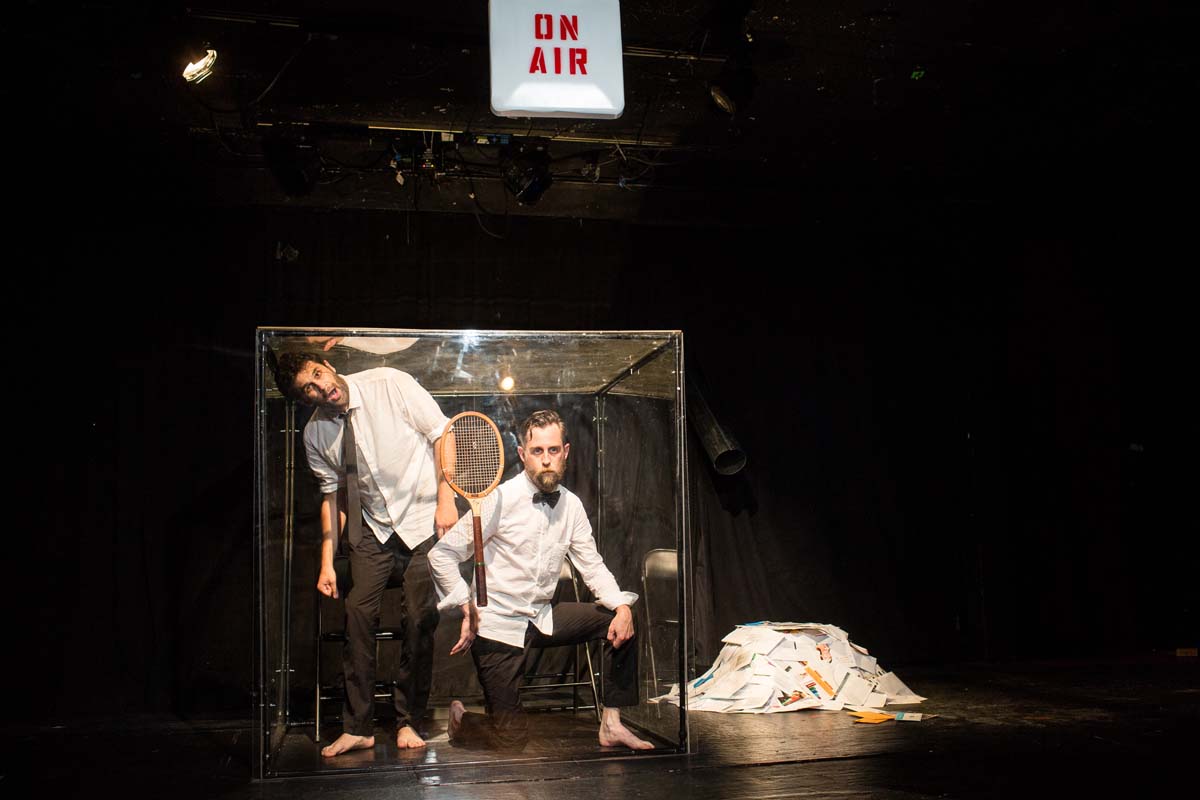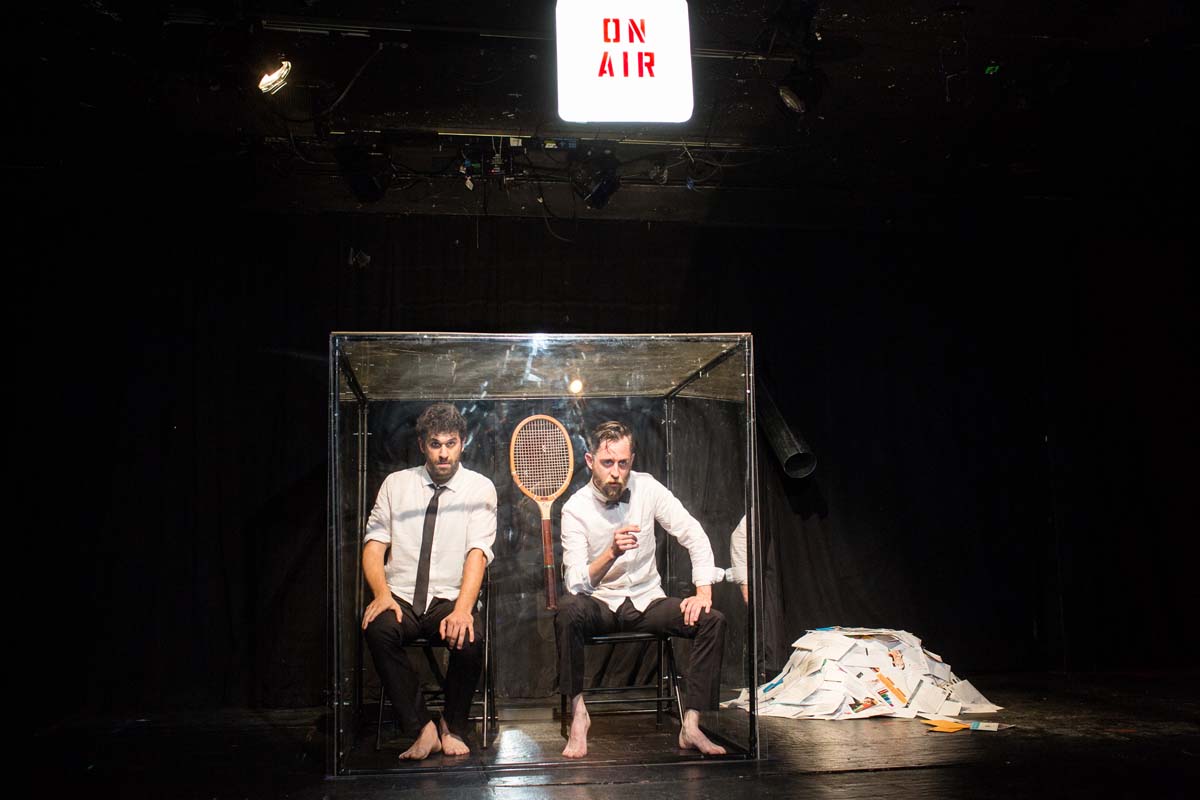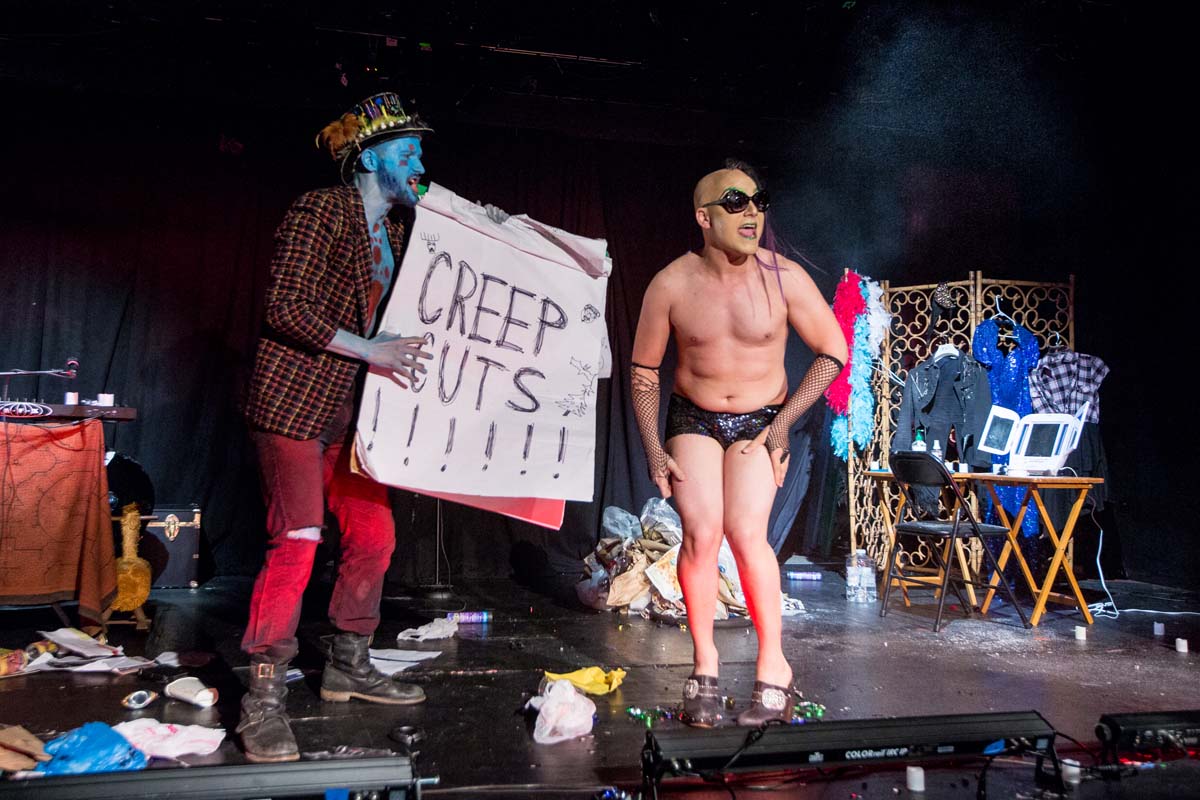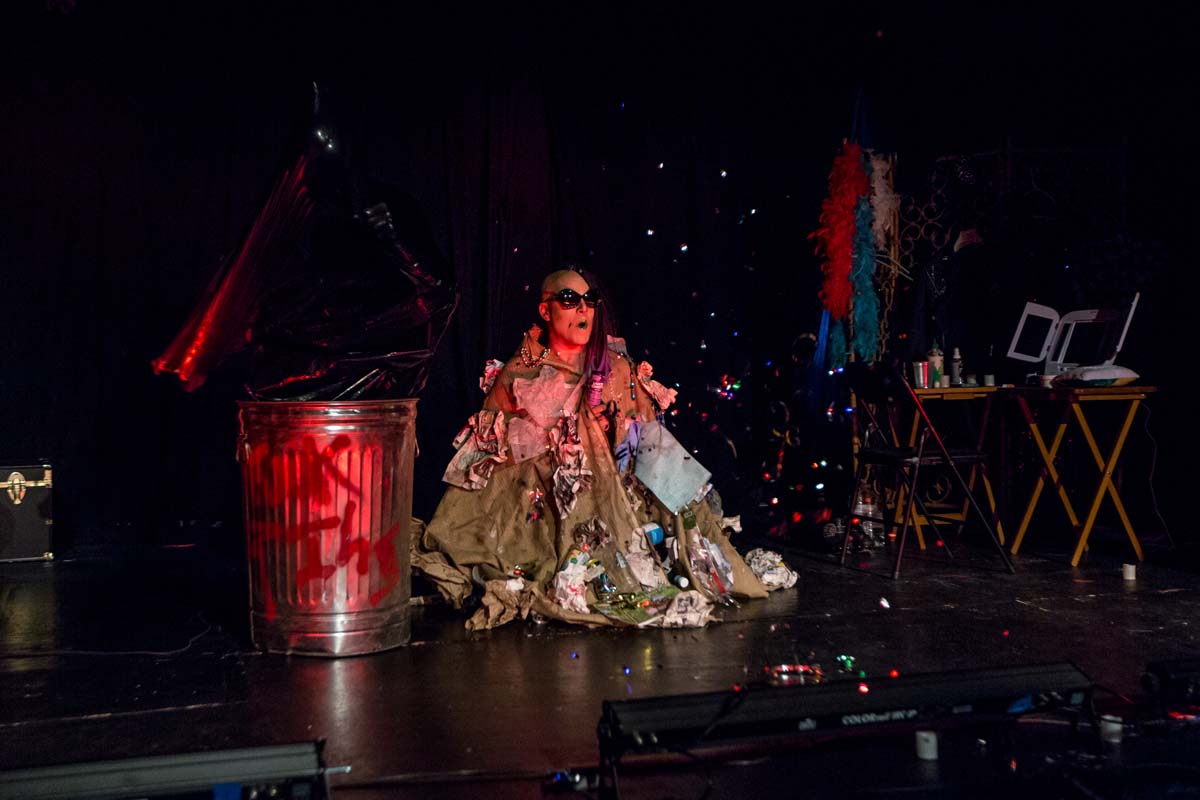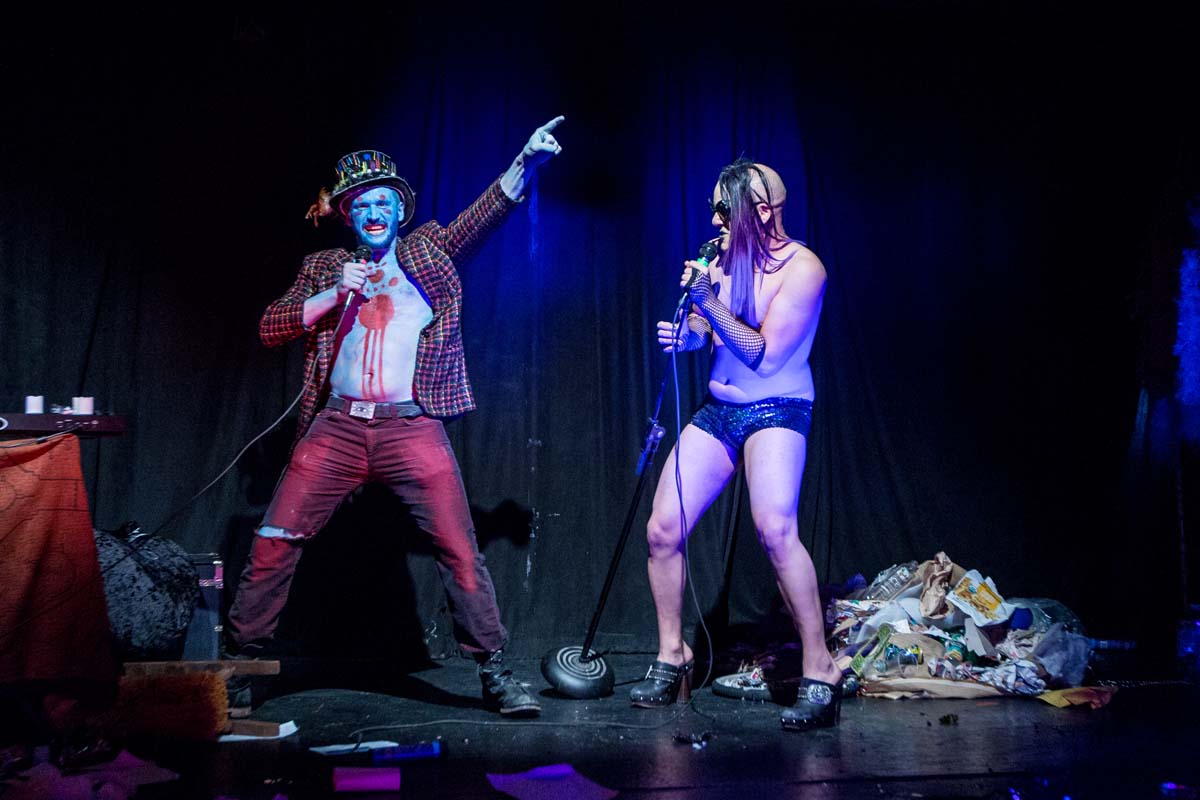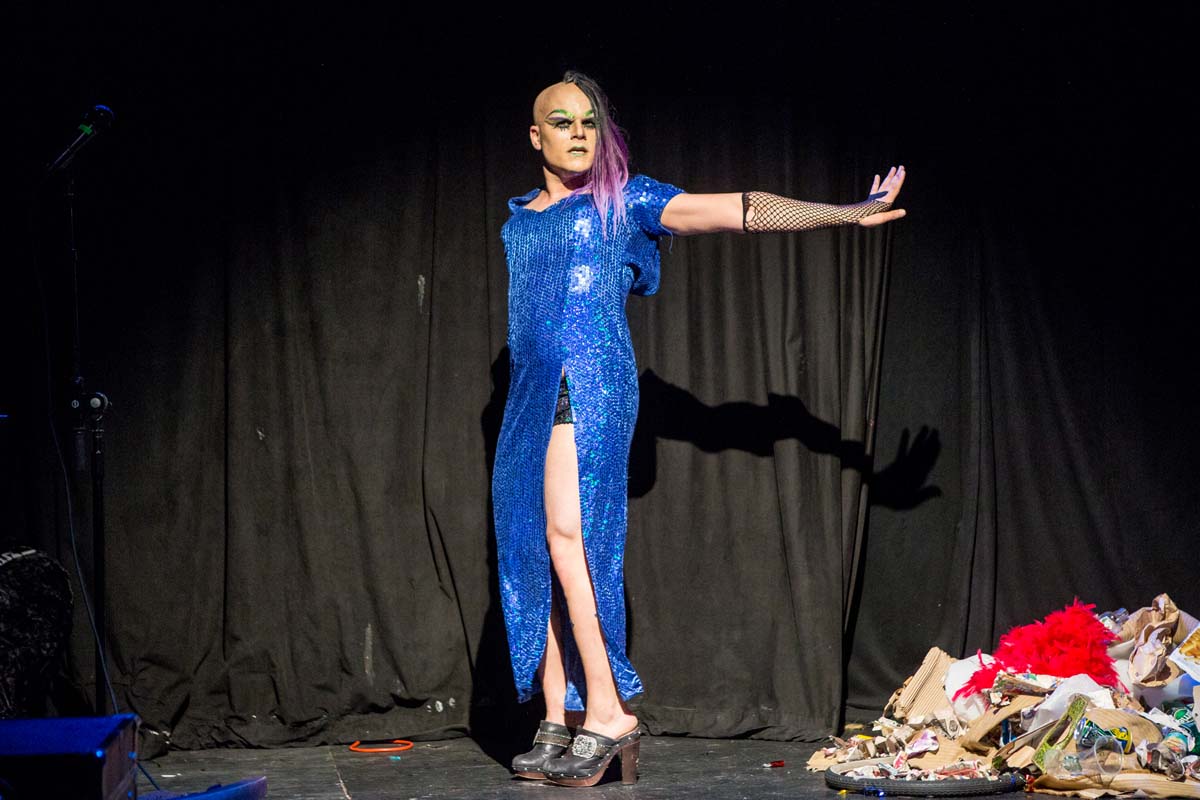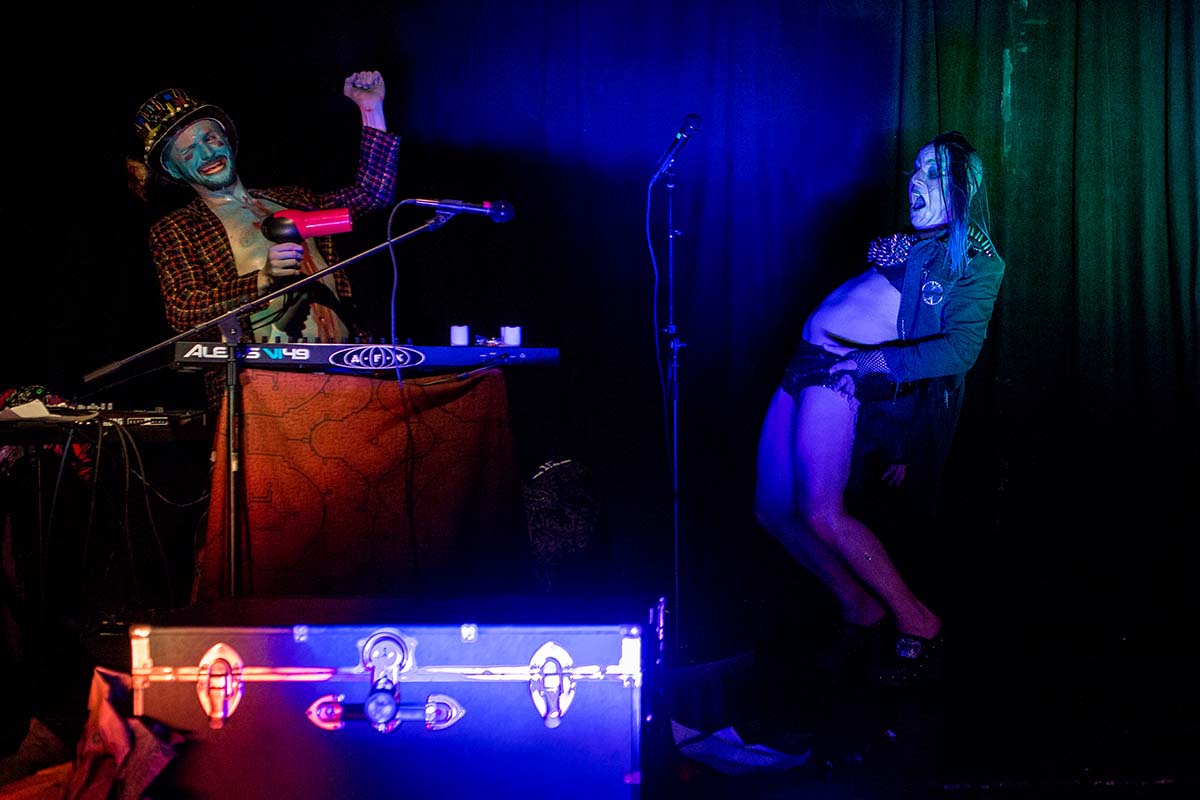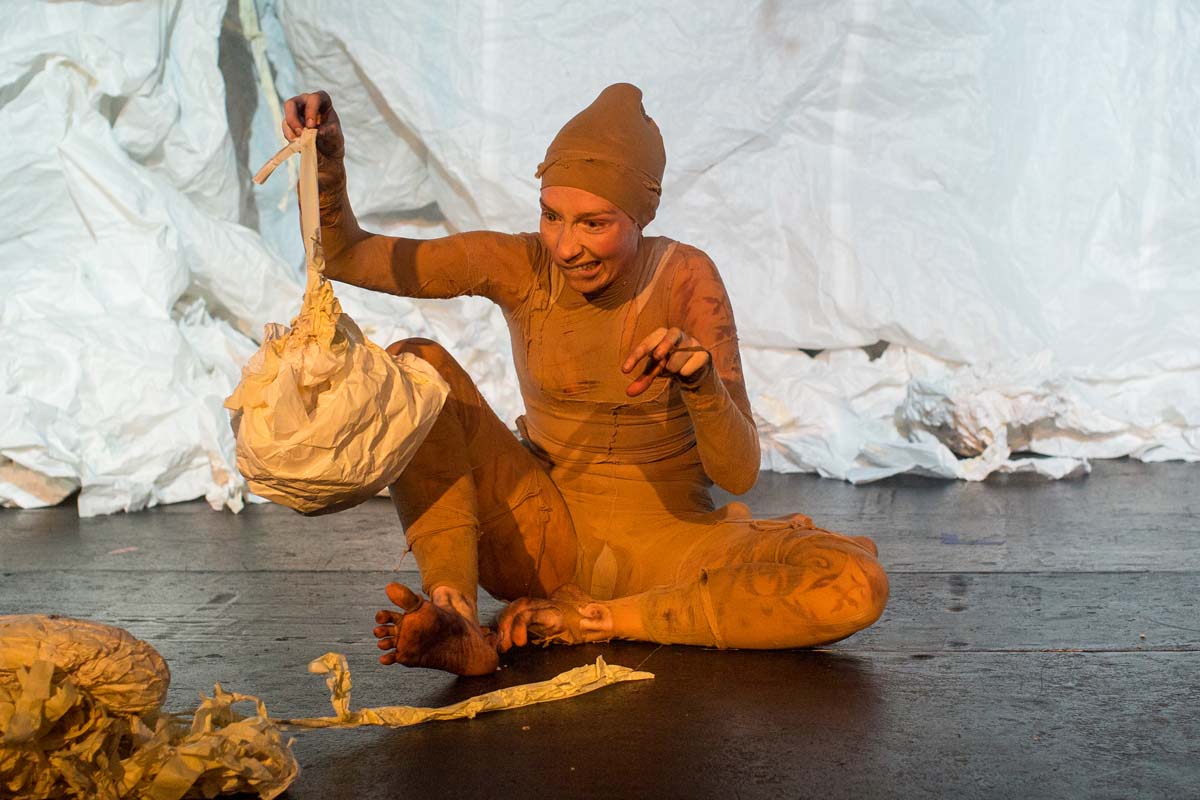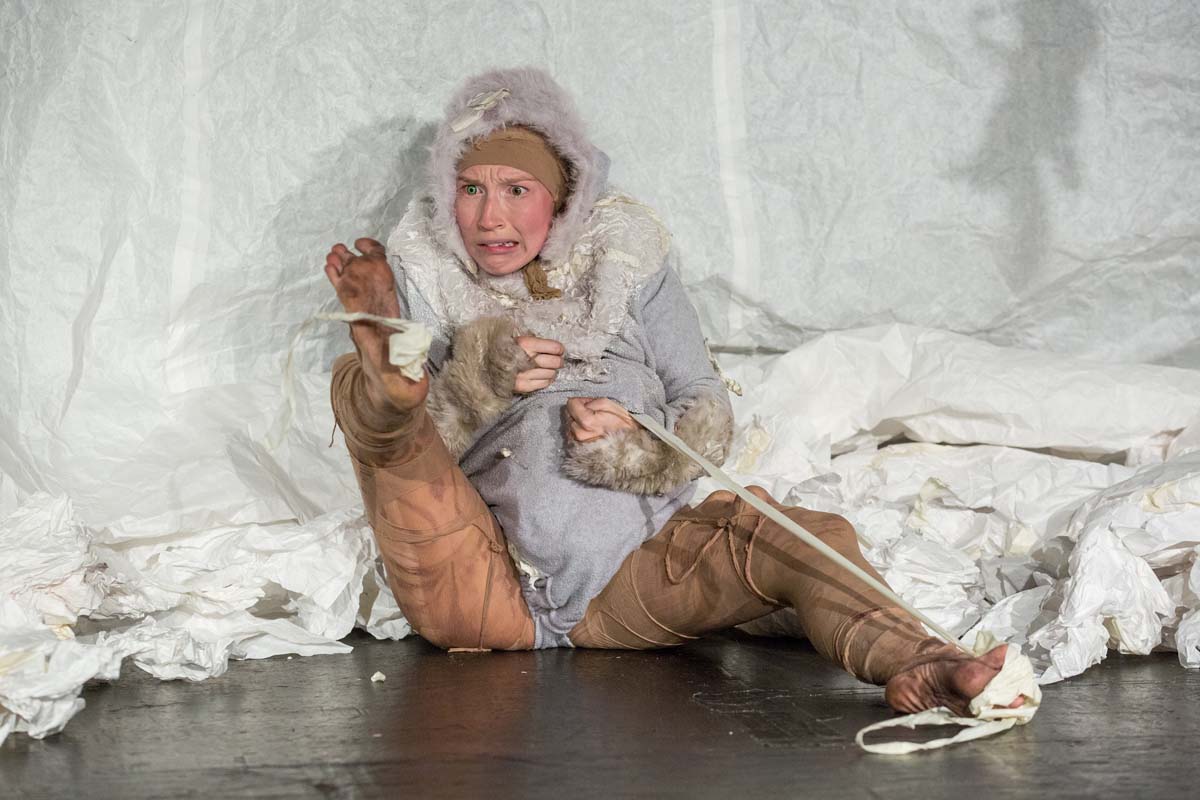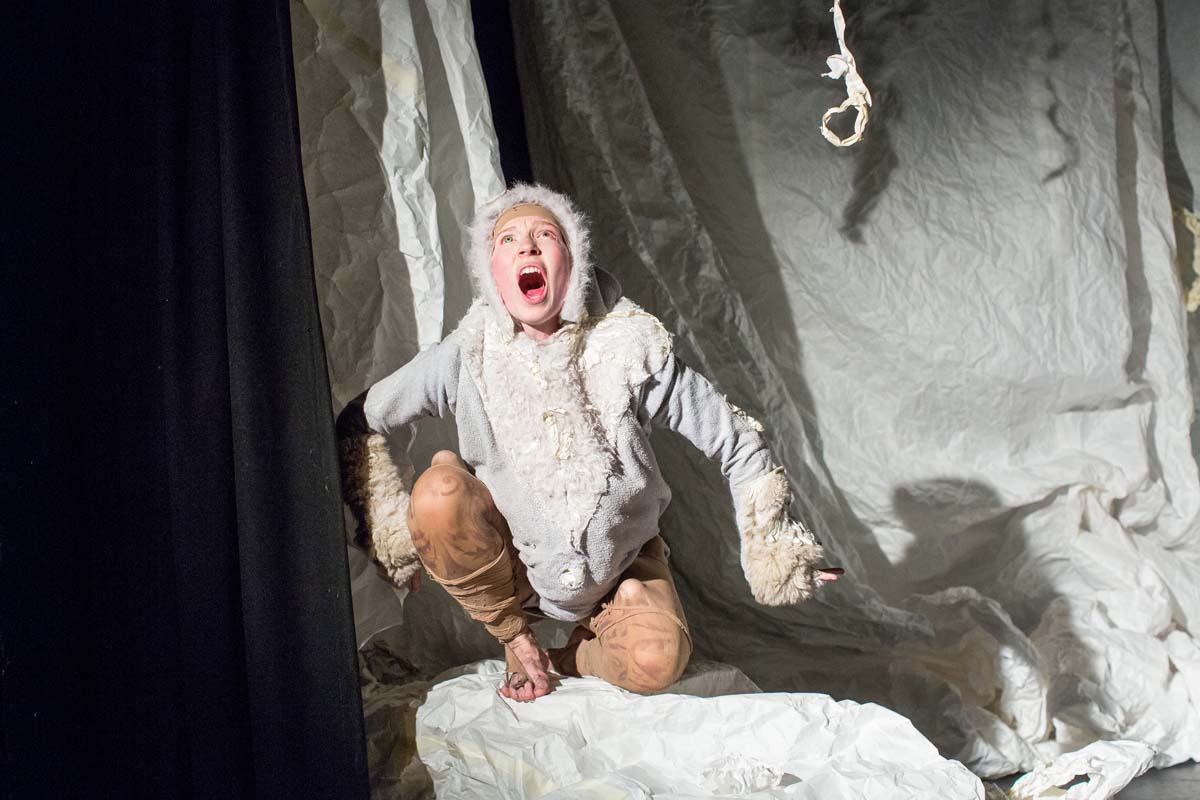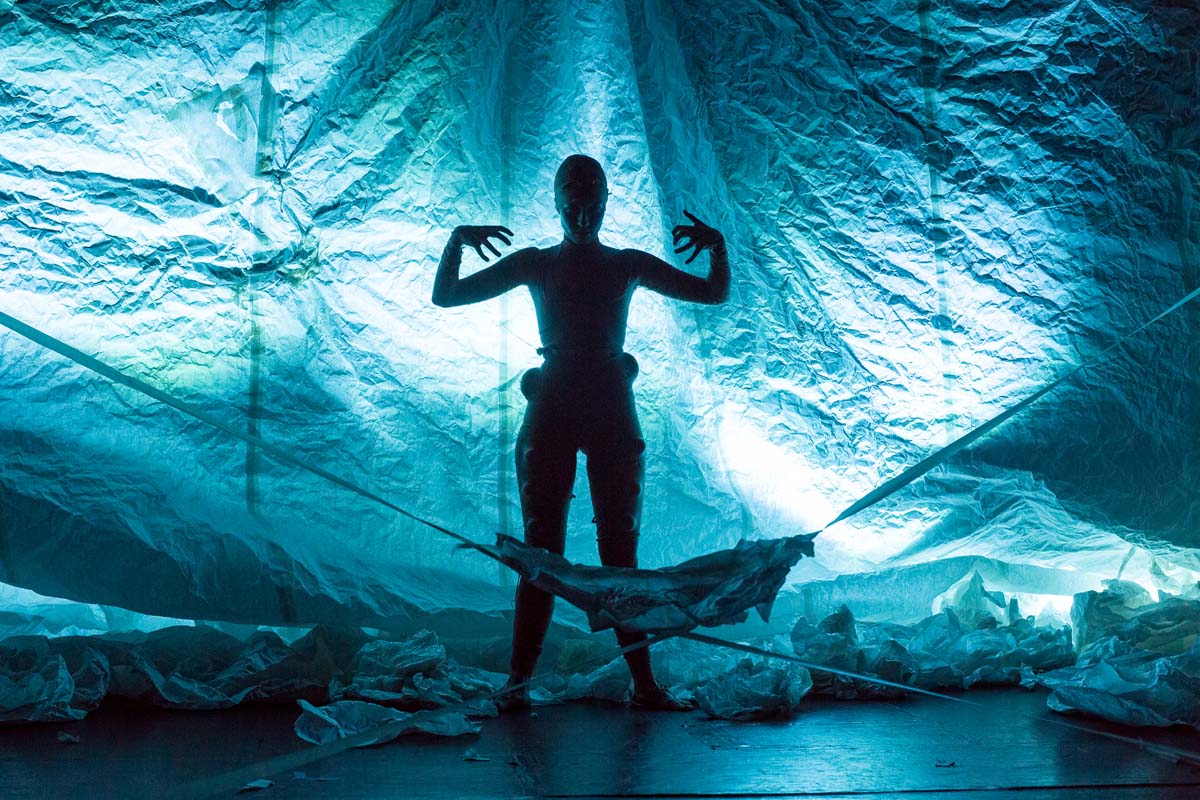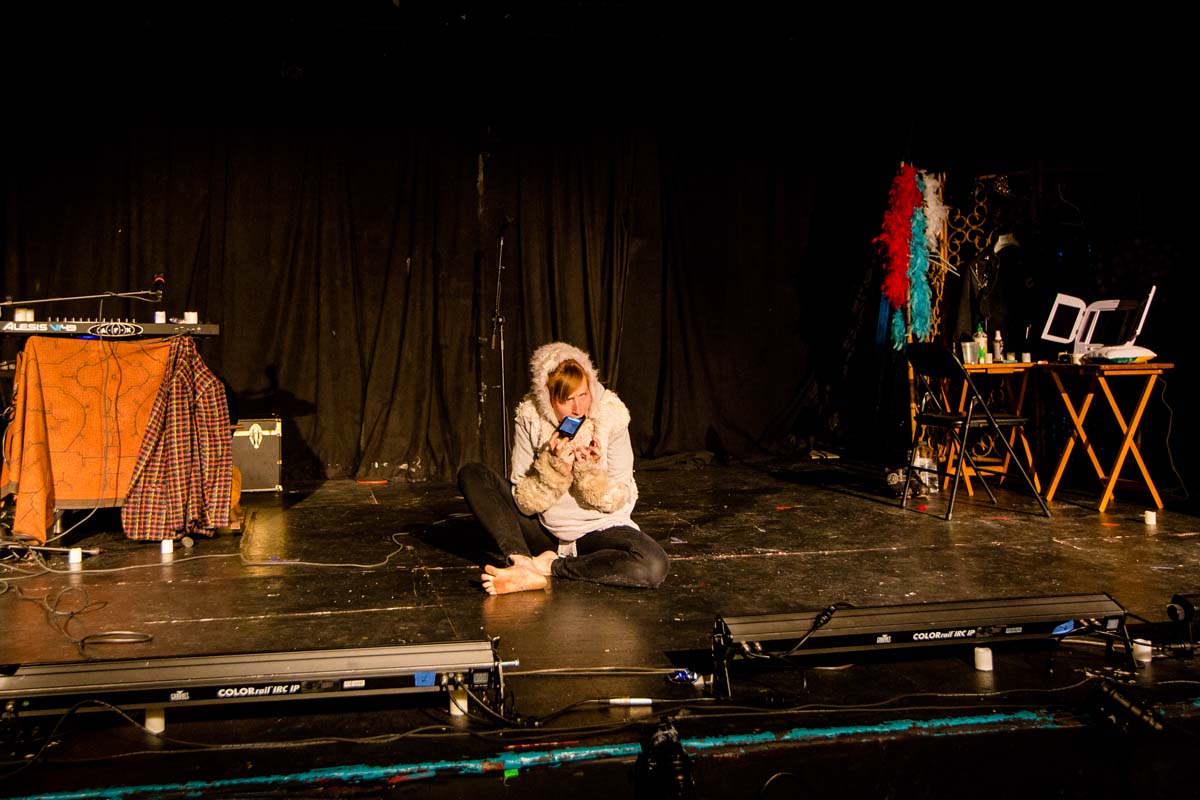 About the shows in FORGE #1:
Our Man
Two men in a box elect a tennis racket named Ronald Reagan as president.
Goat in the Road's comedic performance work explores the intersection of performance and politics in the modern age, through the lenses of 1950's era radio broadcasts and a decidedly fictional approach to American political history. Written by William Bowling, Chris Kaminstein, and Sascha Stanton-Craven (and performed by Bowling and Kaminstein), Our Man was featured on the cover of American Theatre magazine in 2013.
She Was Born
"Genius… the definition of unmissable." (NOLA Defender)
"Justifies the raw power of live performance." (Austin 360)
Nature documentary meets Theater of the Absurd in this utterly unique physical performance featuring striking visuals, sly humor and a virtuoso performance that depicts an entire life from birth to death. She Was Born draws the audience into the microscopic universe of an extraterrestrial insect named SHE in order to confront the most basic question of all: Why was I born? Created by Nat & Veronica, and performed by Ms. Hunsinger-Loe.
Creep Cuts
Creep Cuts is the ill-tempered lovechild of cosmic superstars Mz. Asa Metric and Mqr. En Between (Evan Spigelman & Dylan Hunter). Together they form New Orleans' premier electro-dada-freak-drag-hyper-hyphenated-extra-execrated cabaret duo from out-of-the-blue-o! Behold as they bring you a night of dystopic musings and wild drag zenanigans to confound the senses, pique the appetite, and potentially pick the heart's pockets and run off with all of its spare change.