Friday, June 17 & Saturday, June 18, 2016
8 pm at the Marigny Opera House (725 St. Ferdinand St.)
Haydn Seek is a performance collaboration between New Resonance Orchestra and Goat in the Road, blending the worlds of classical music and physical theater.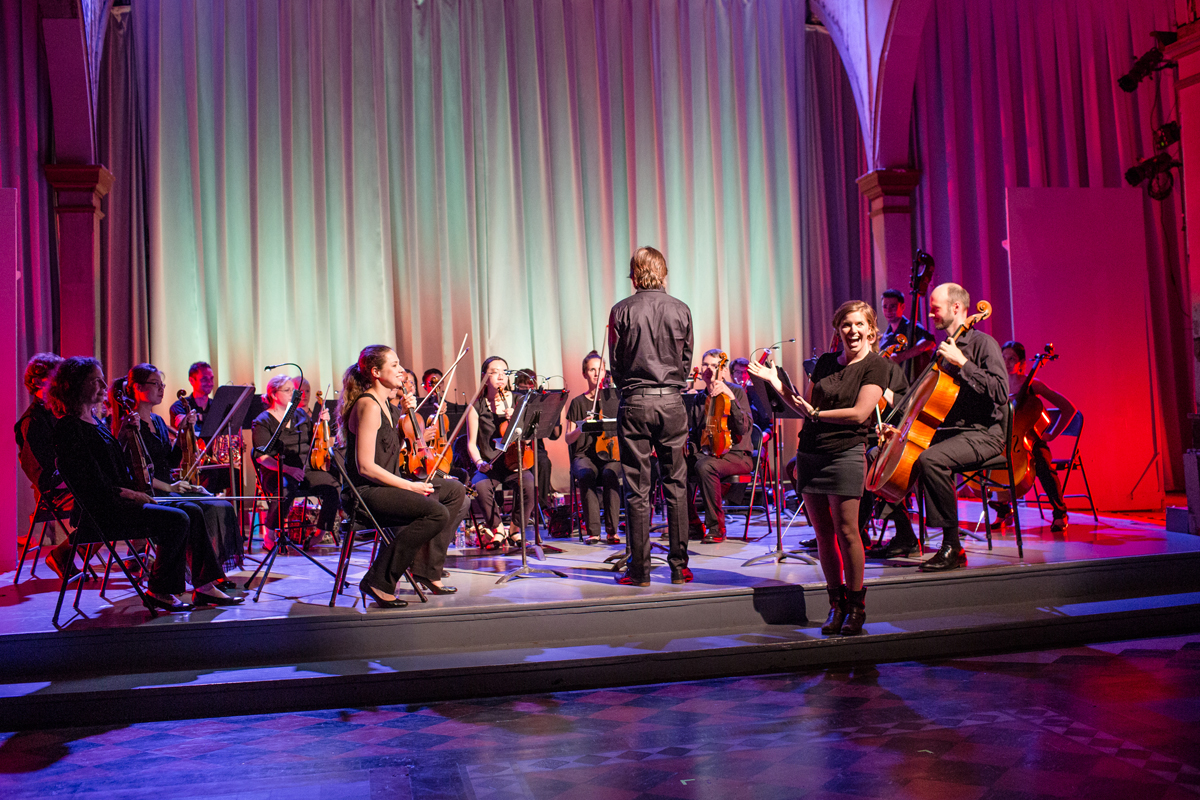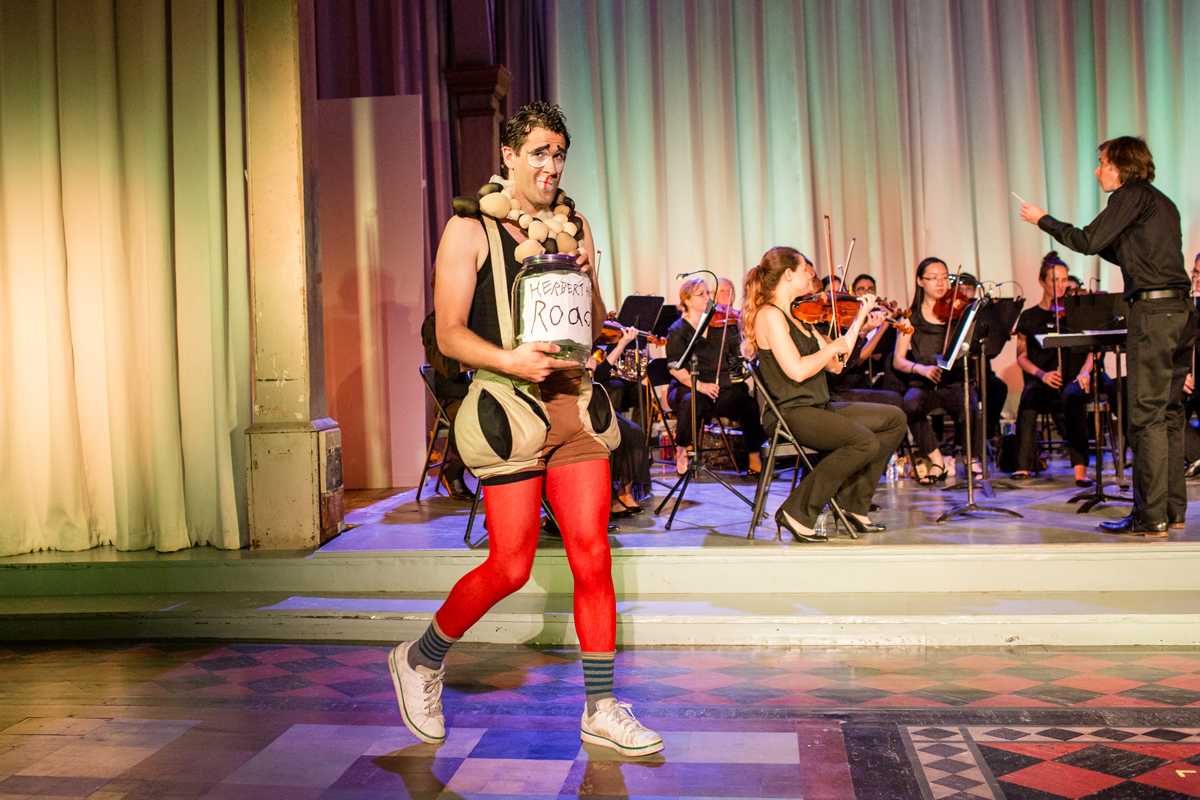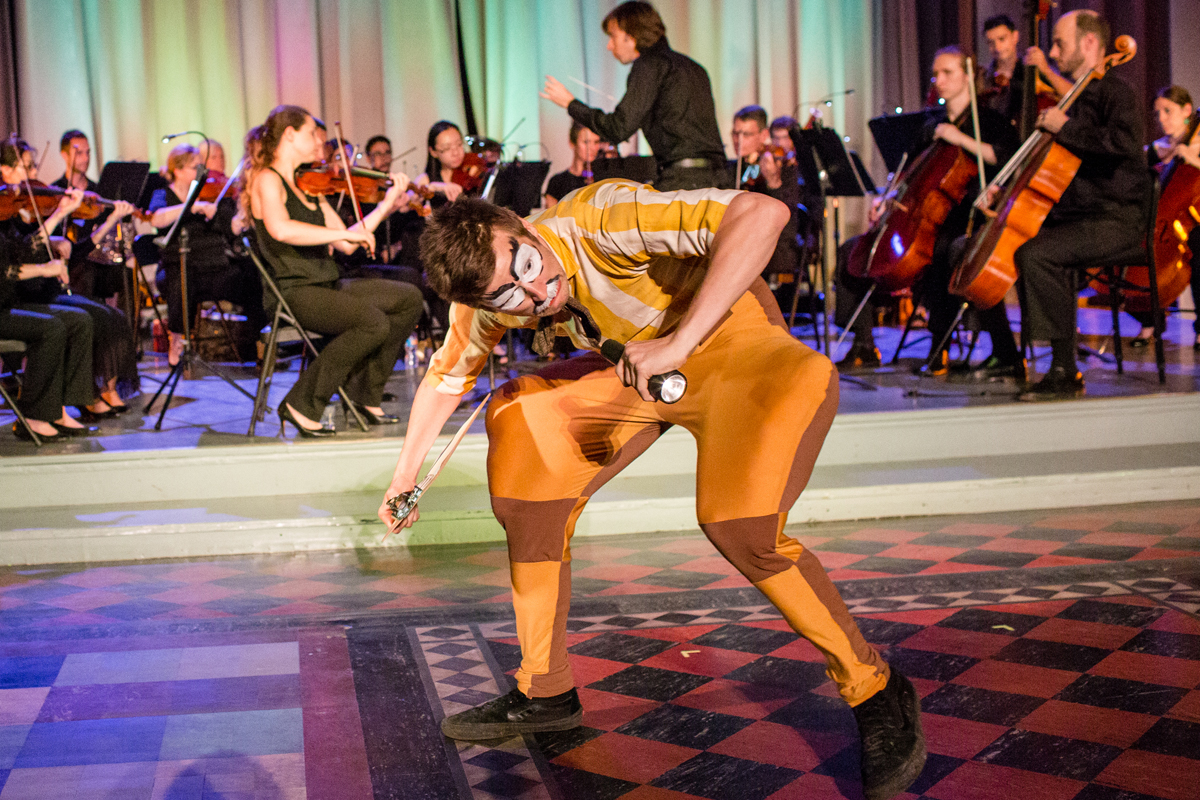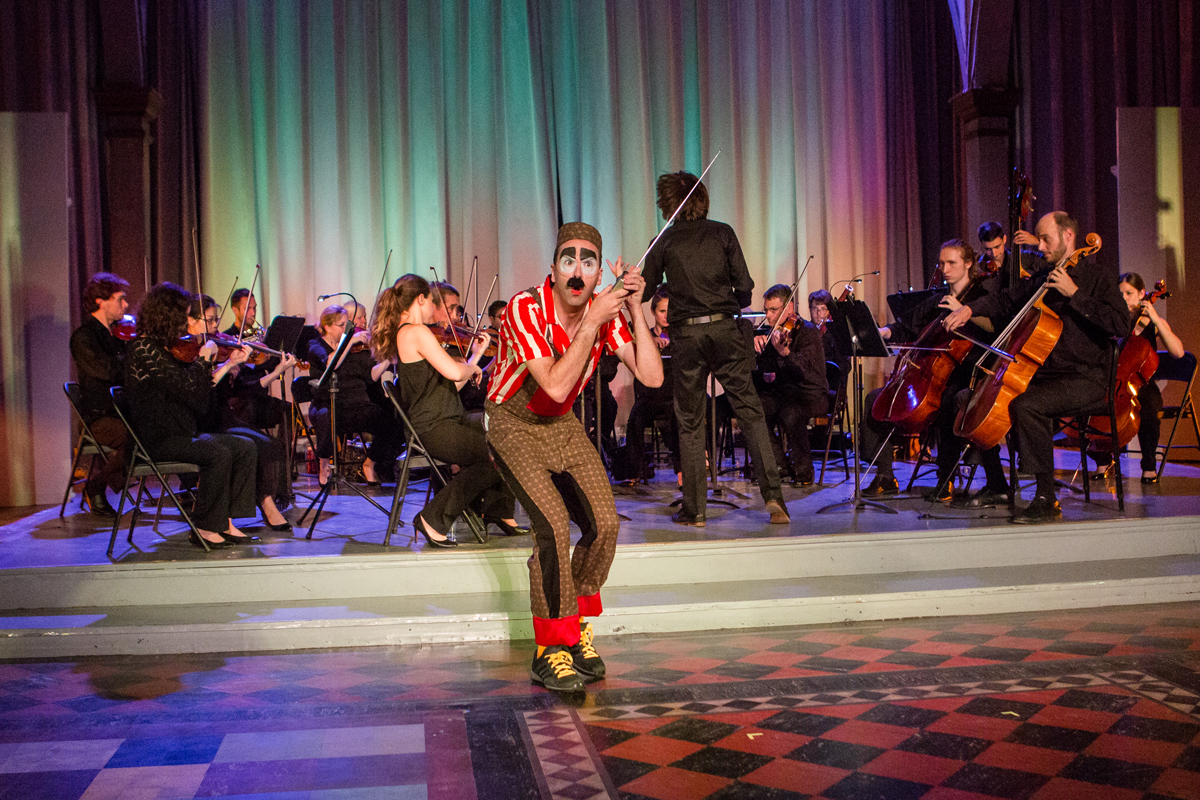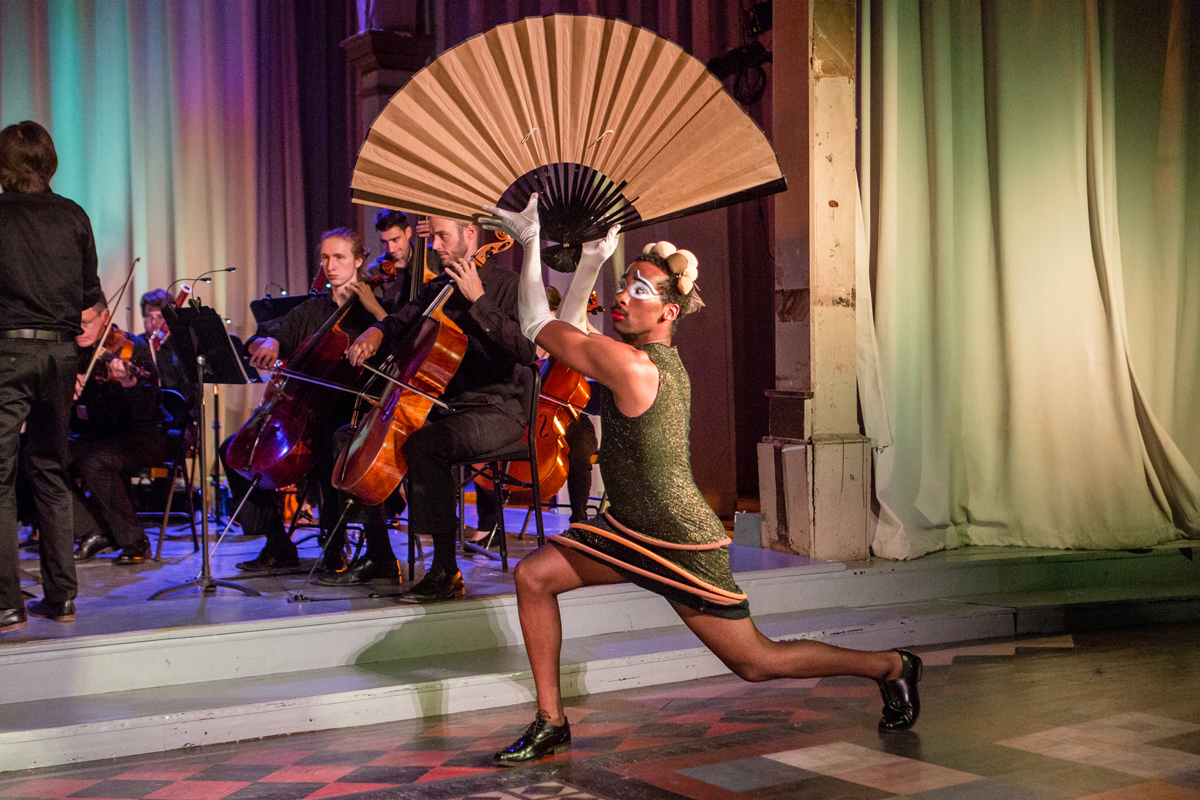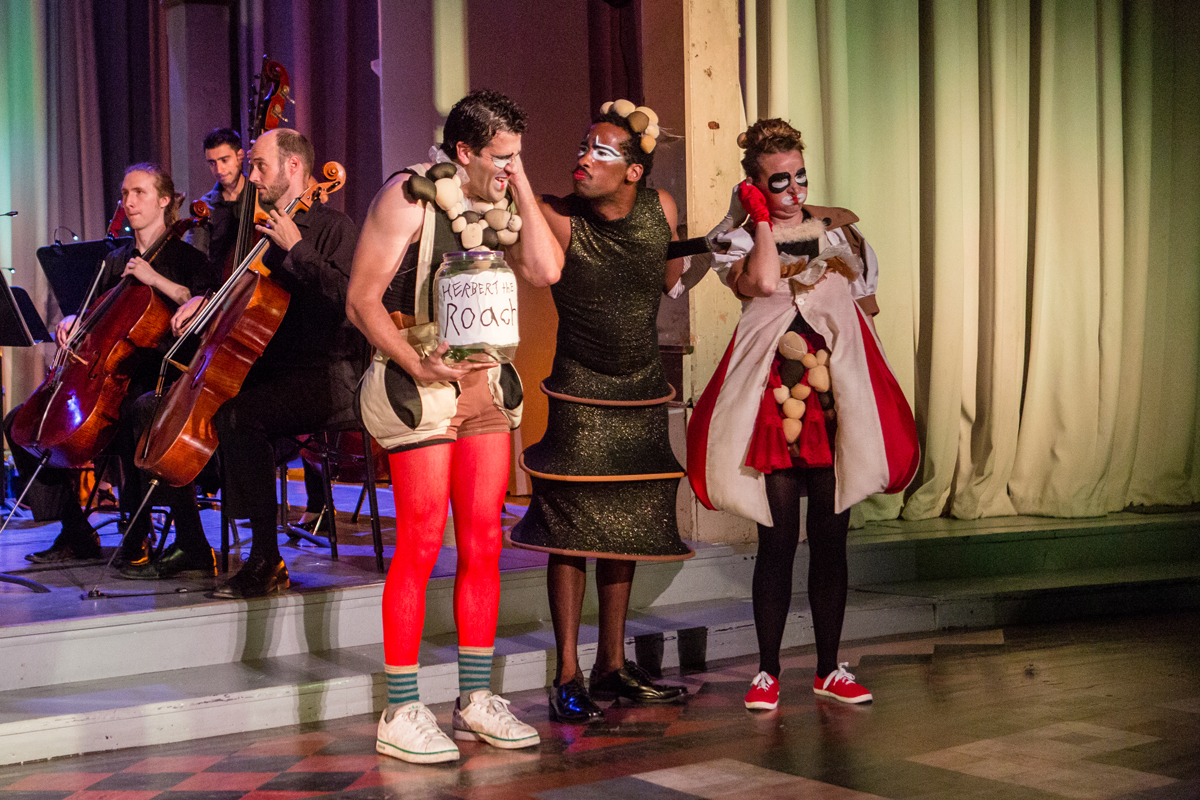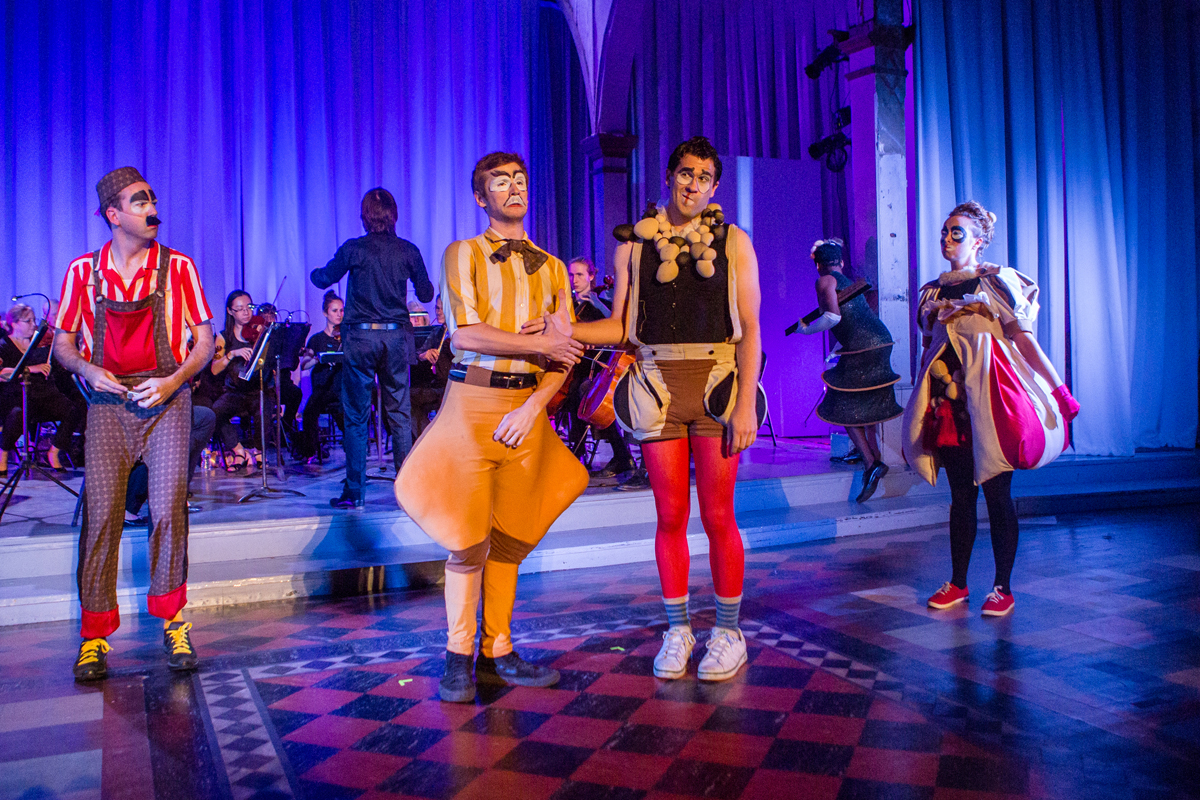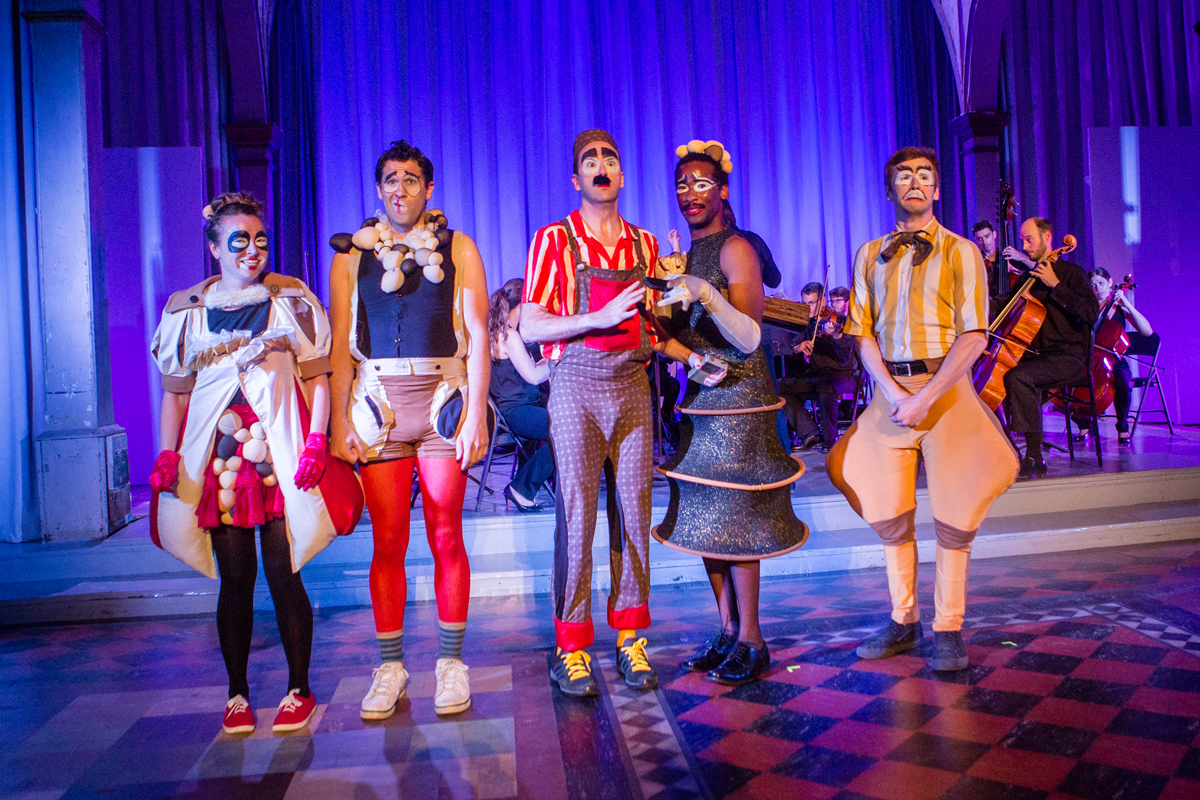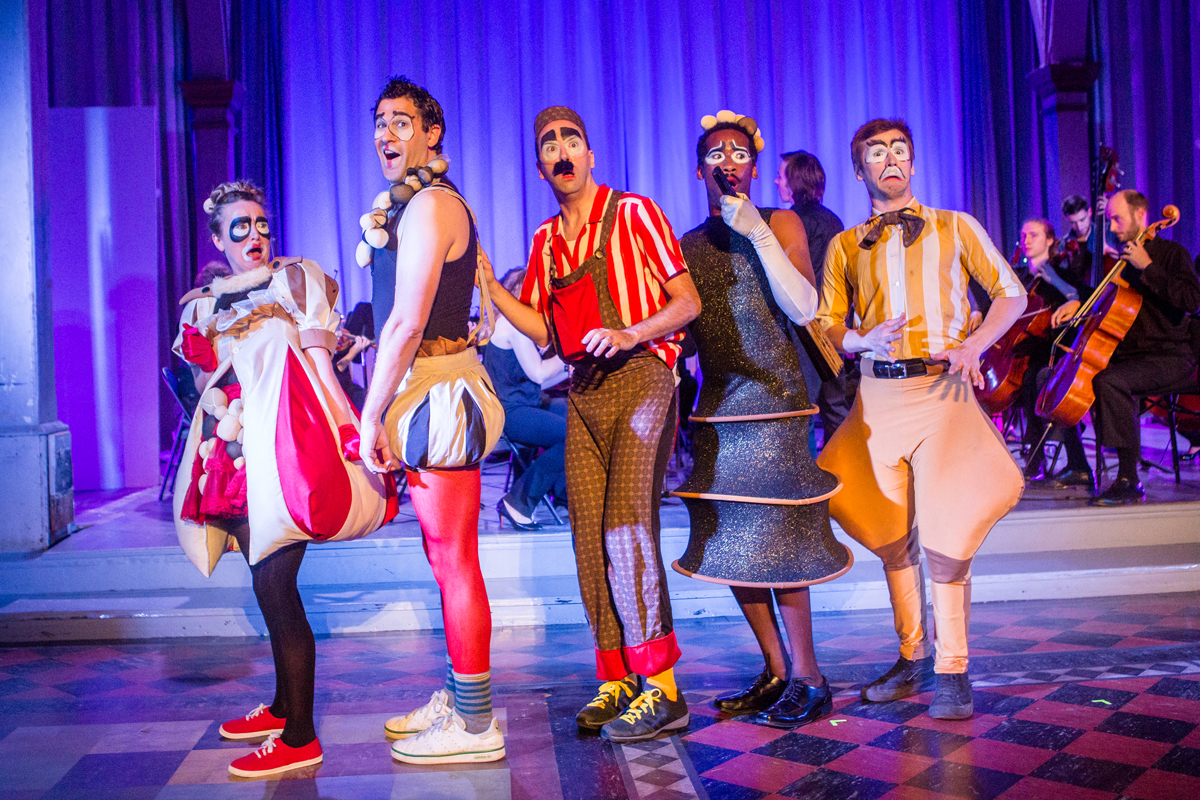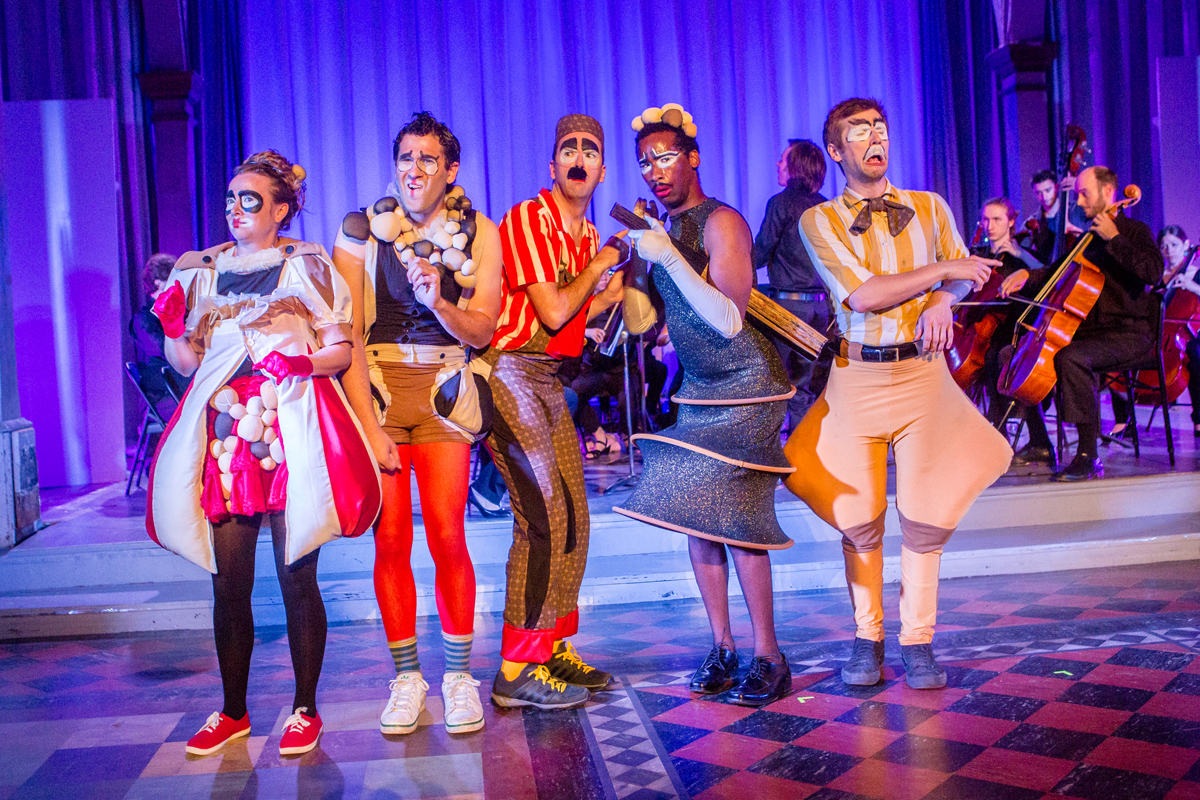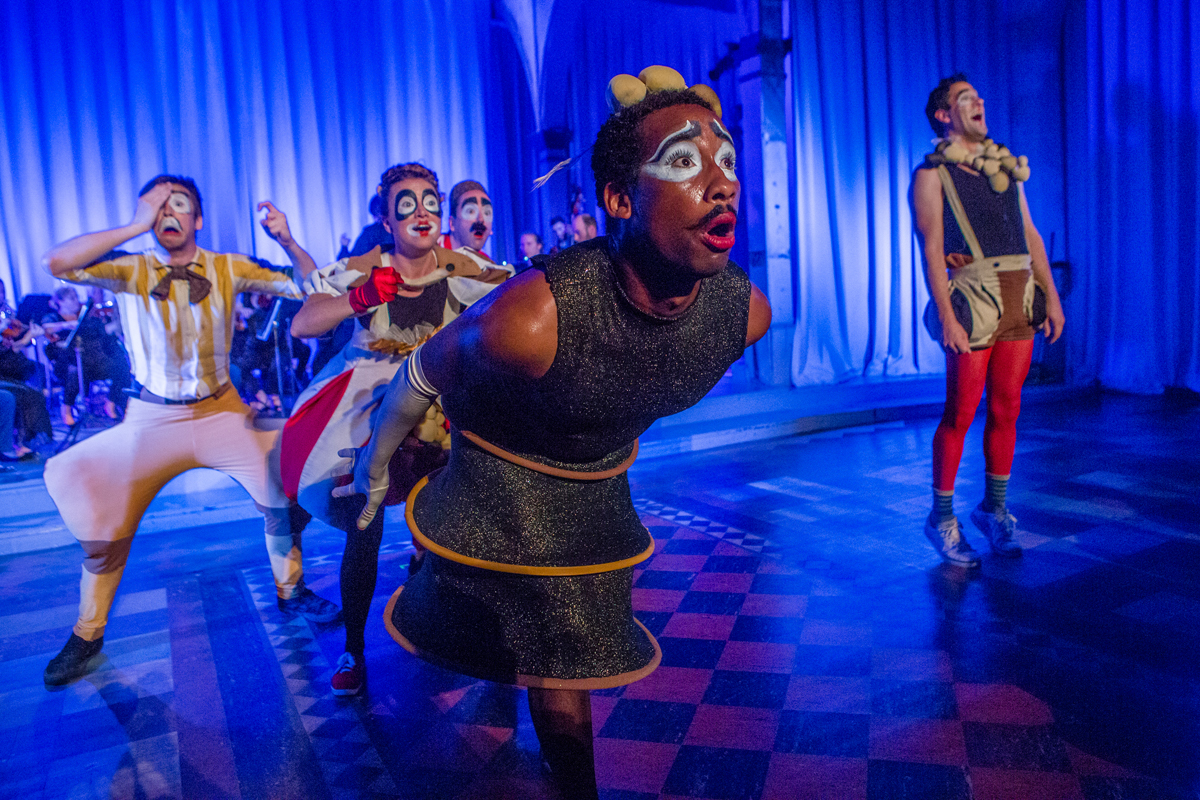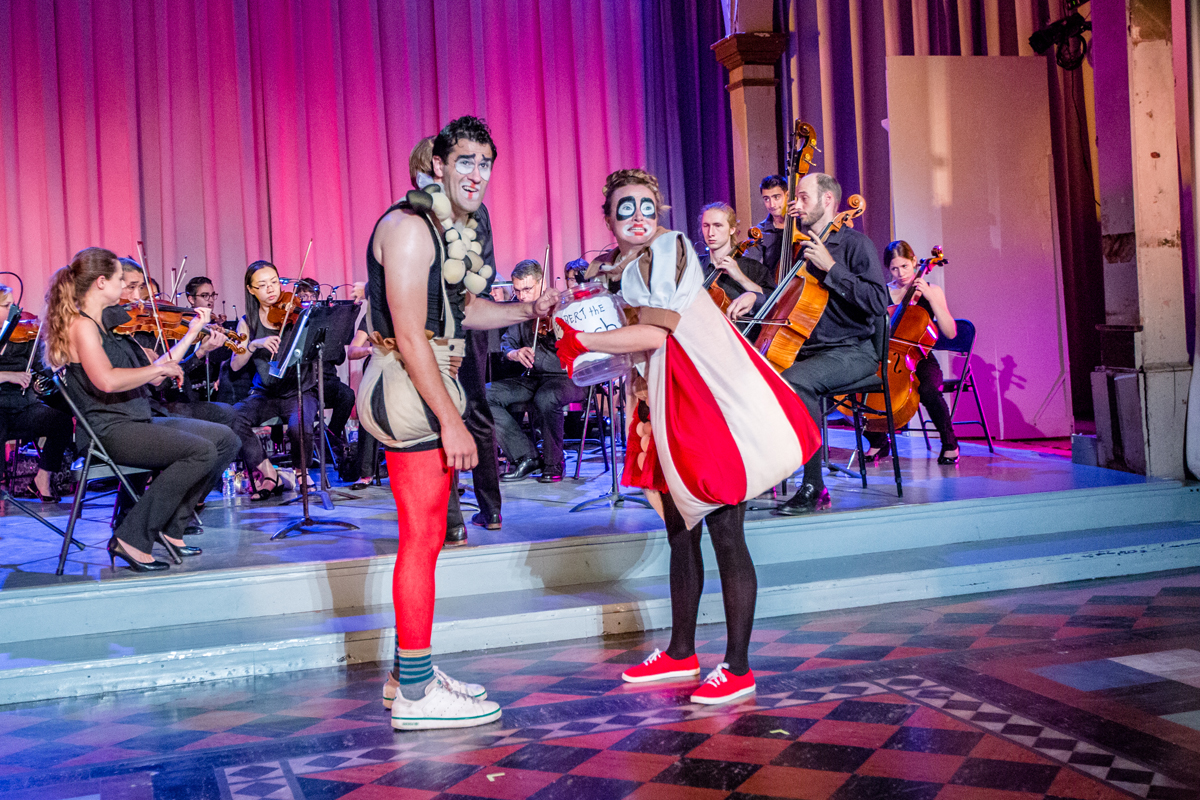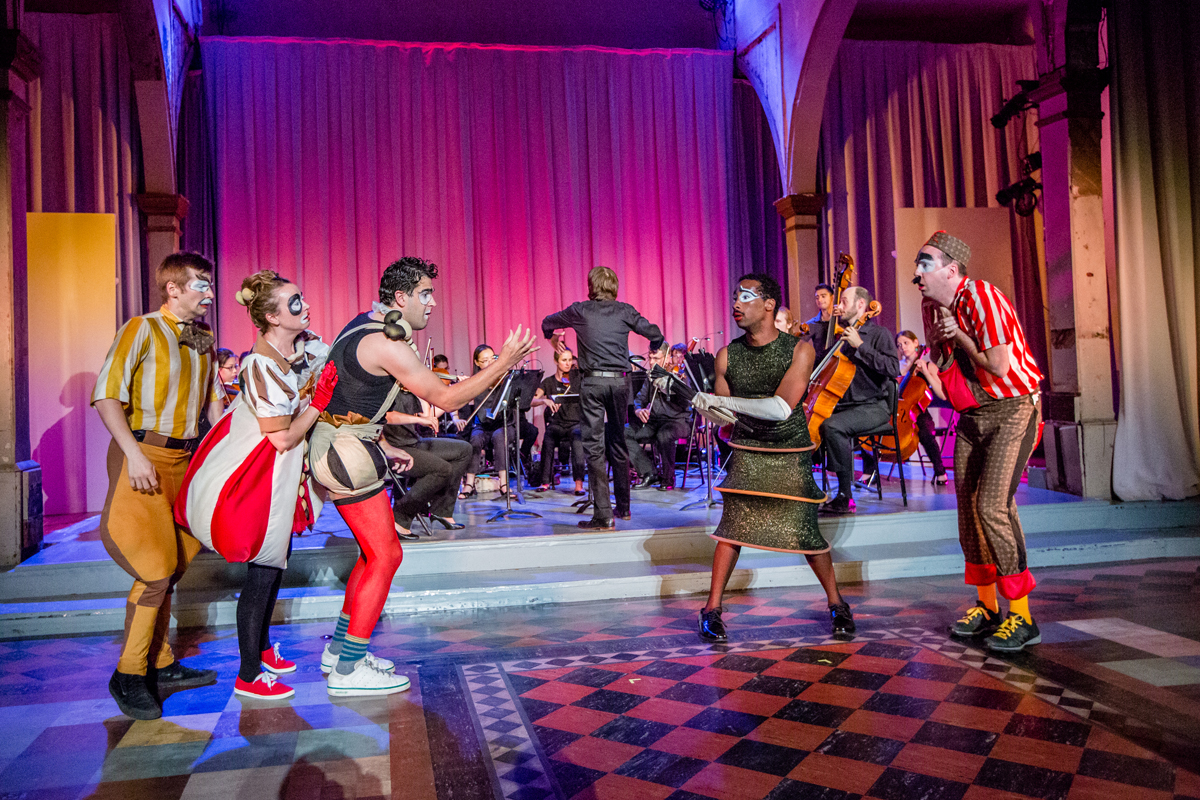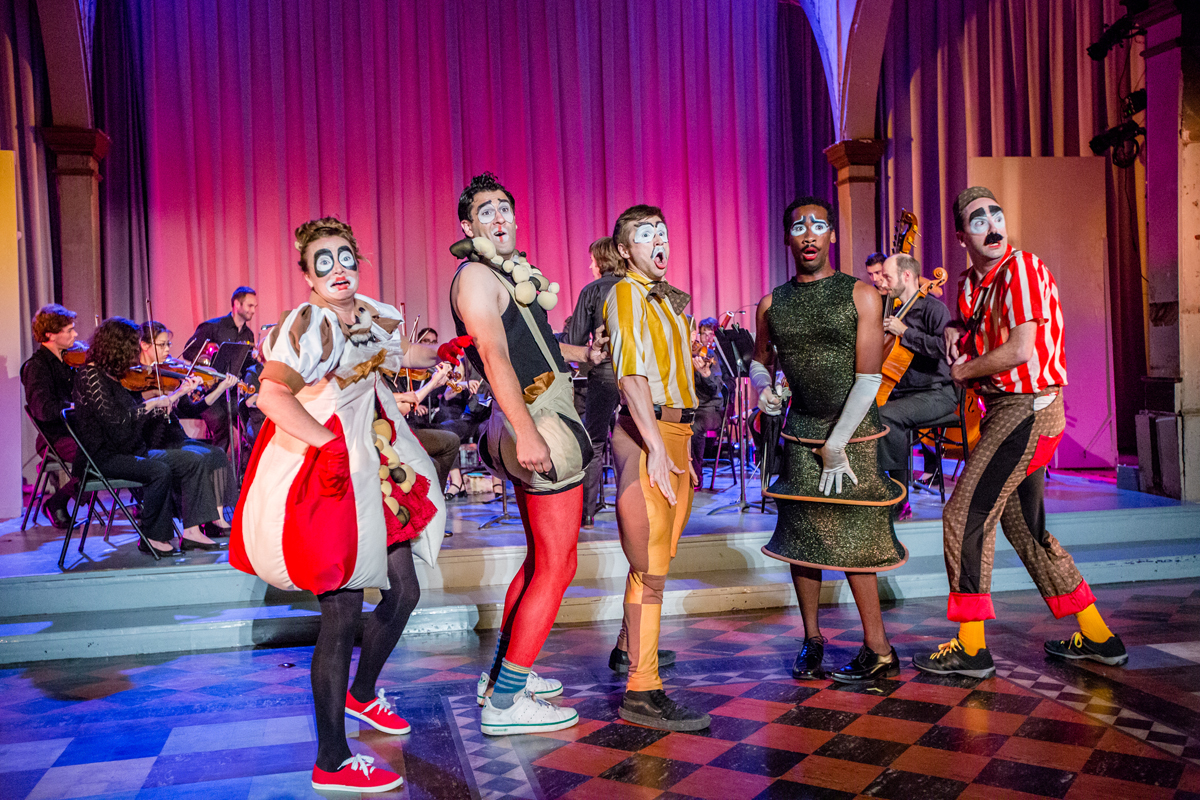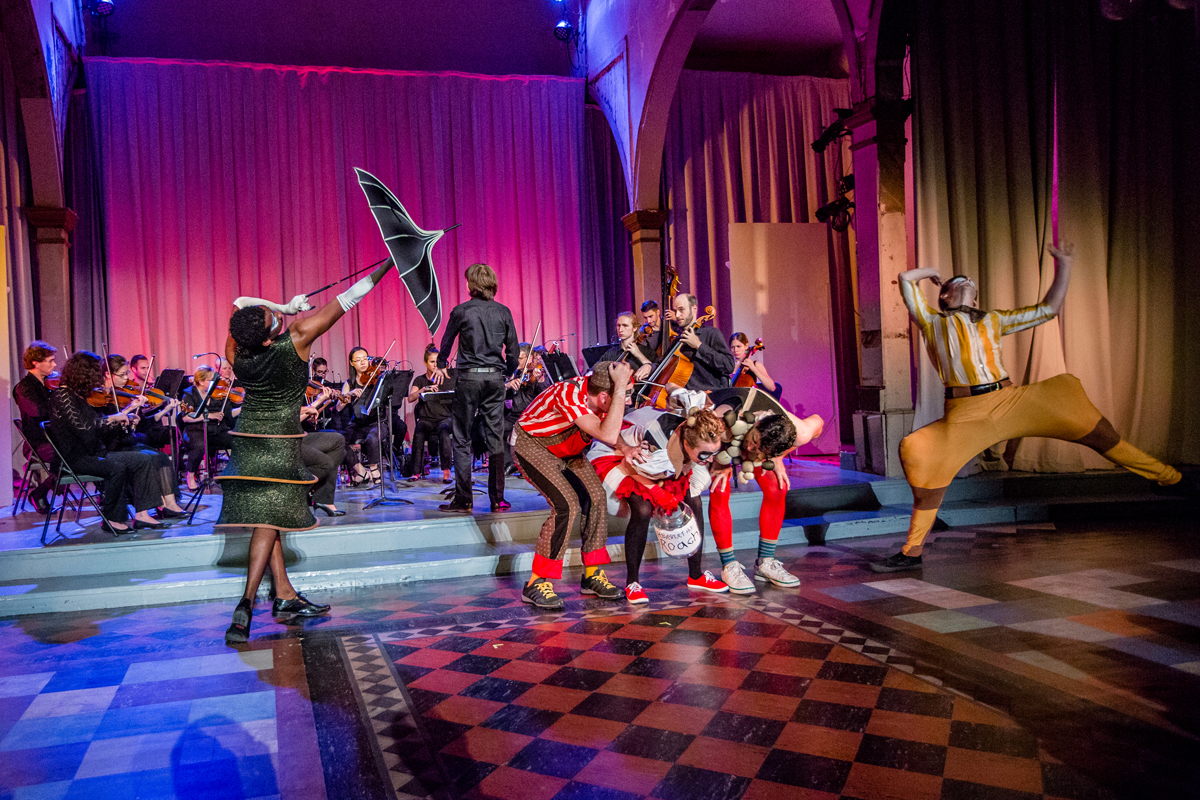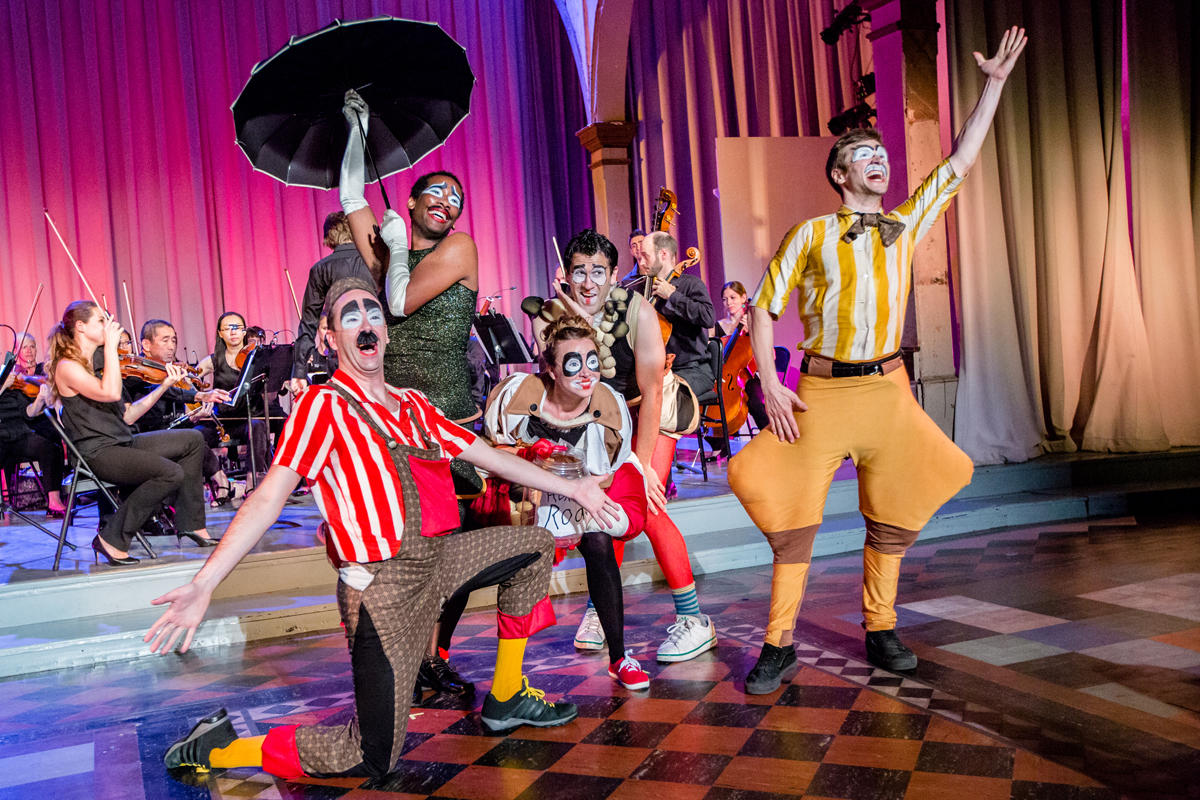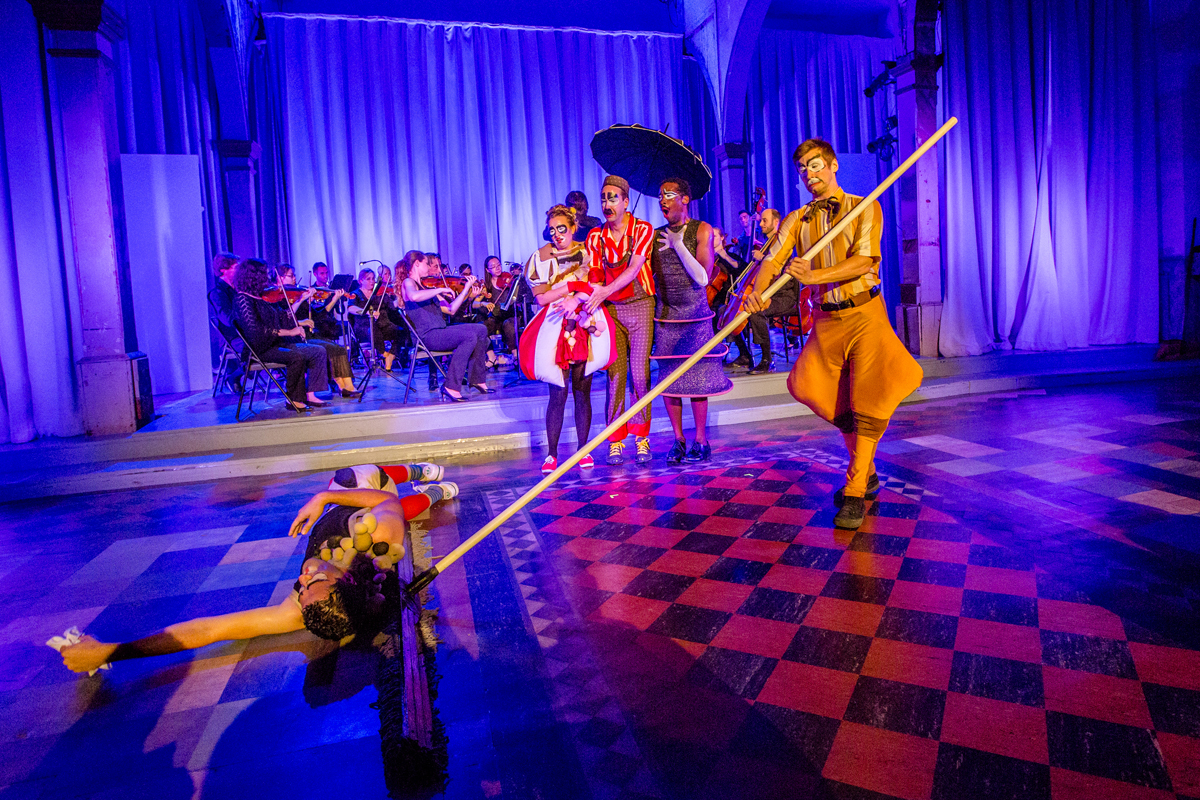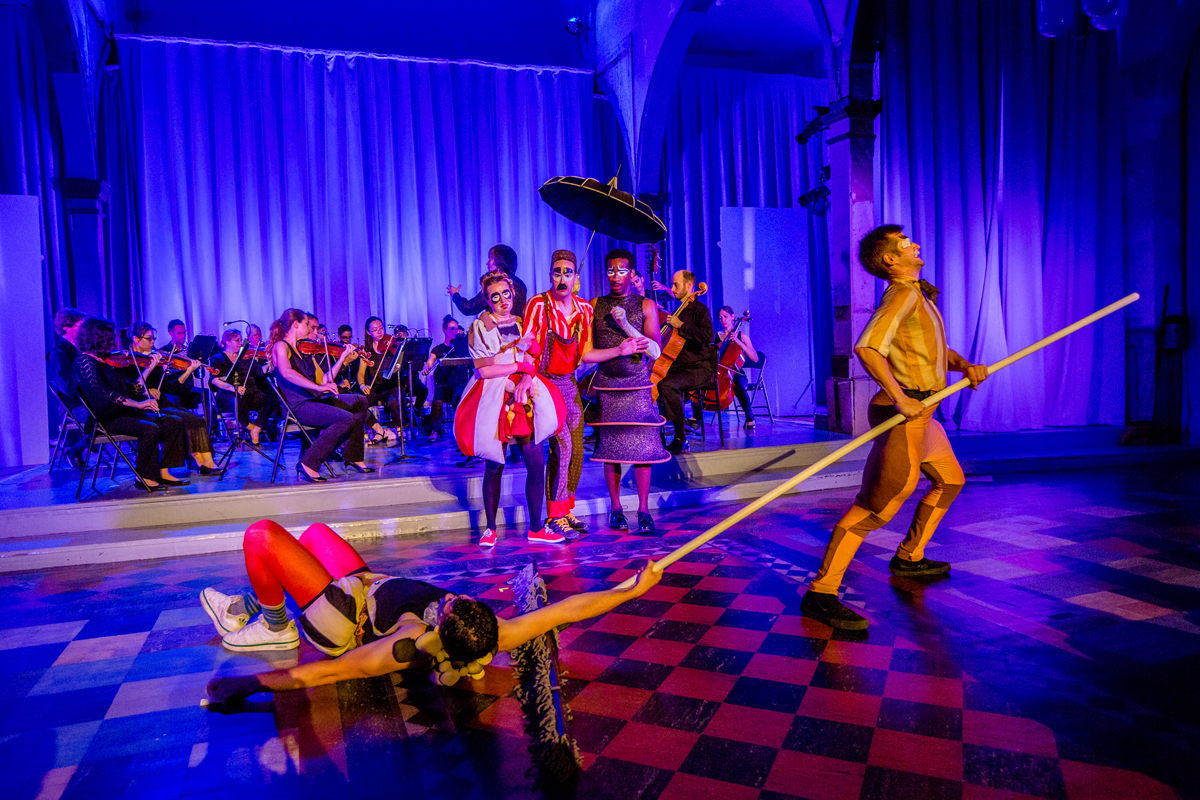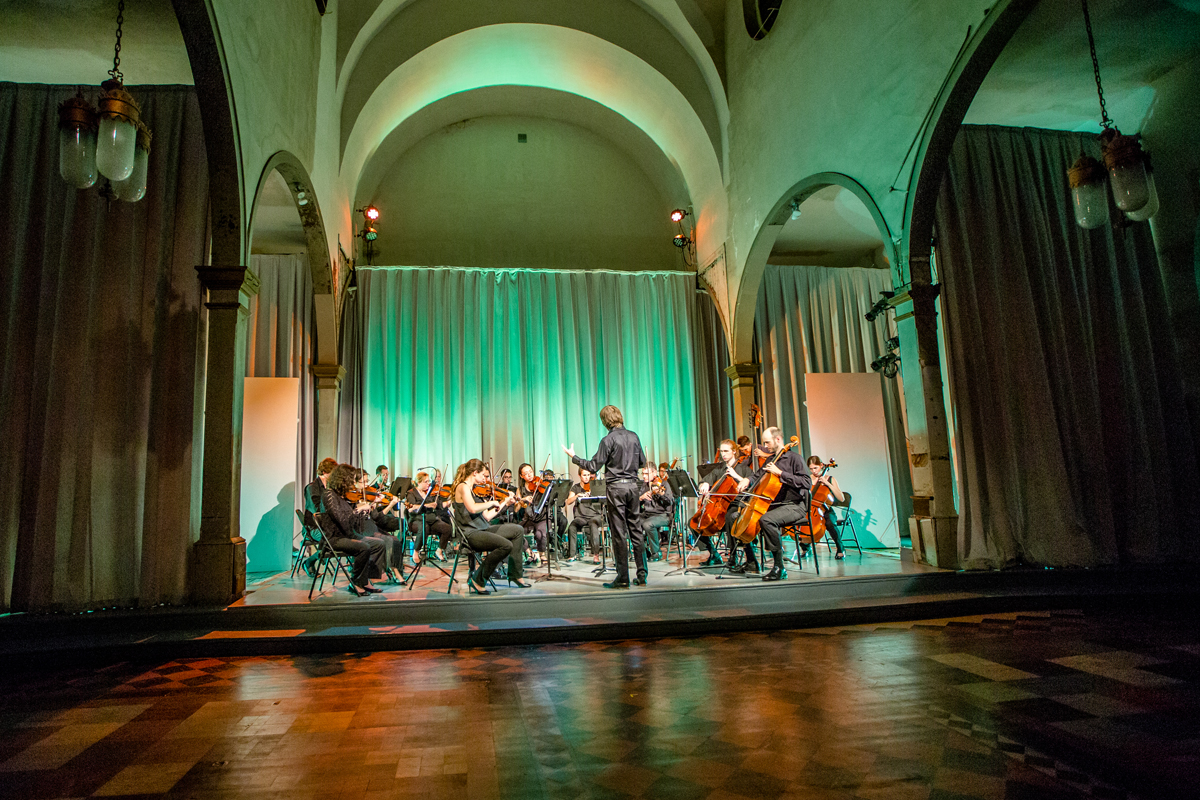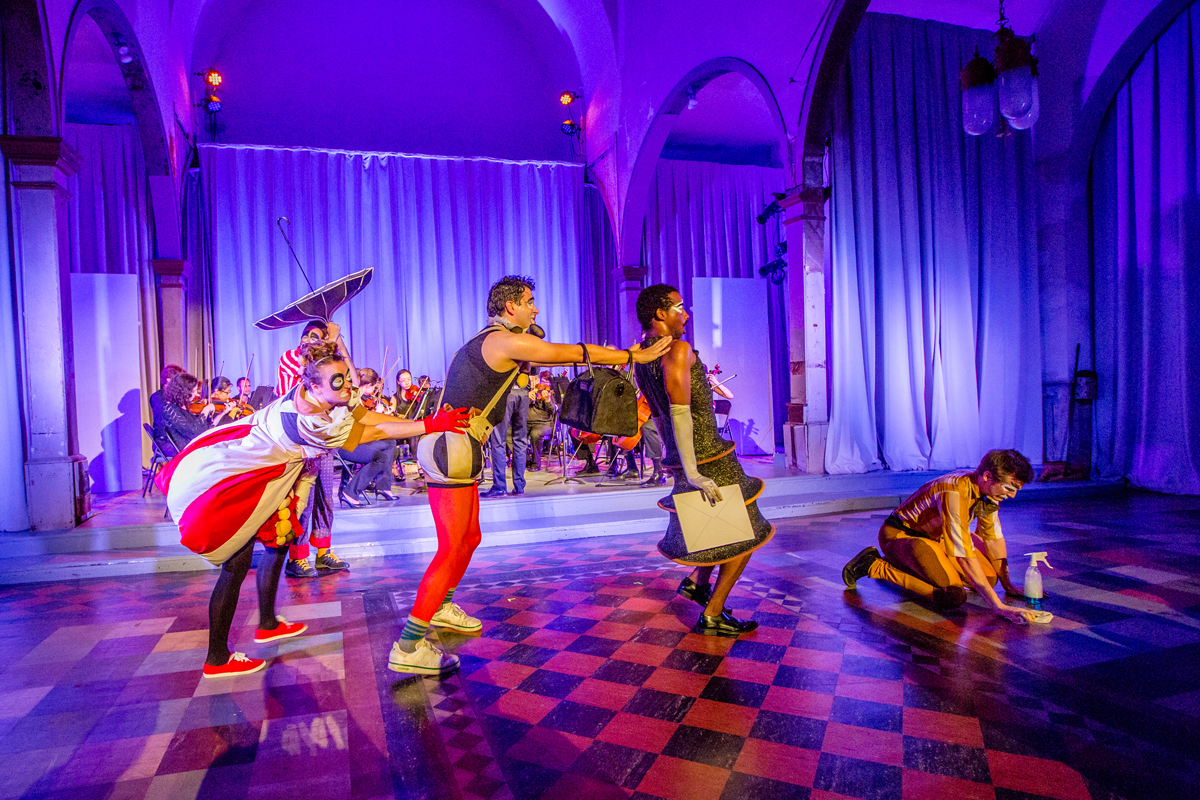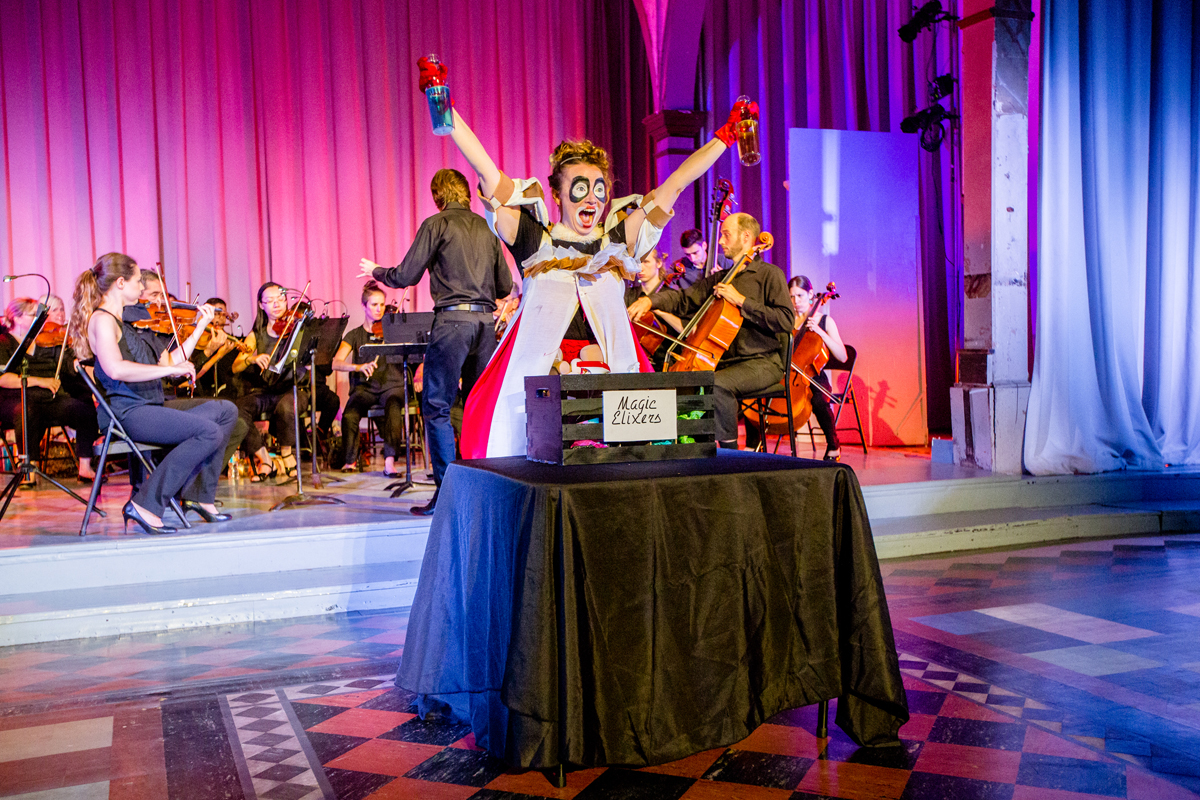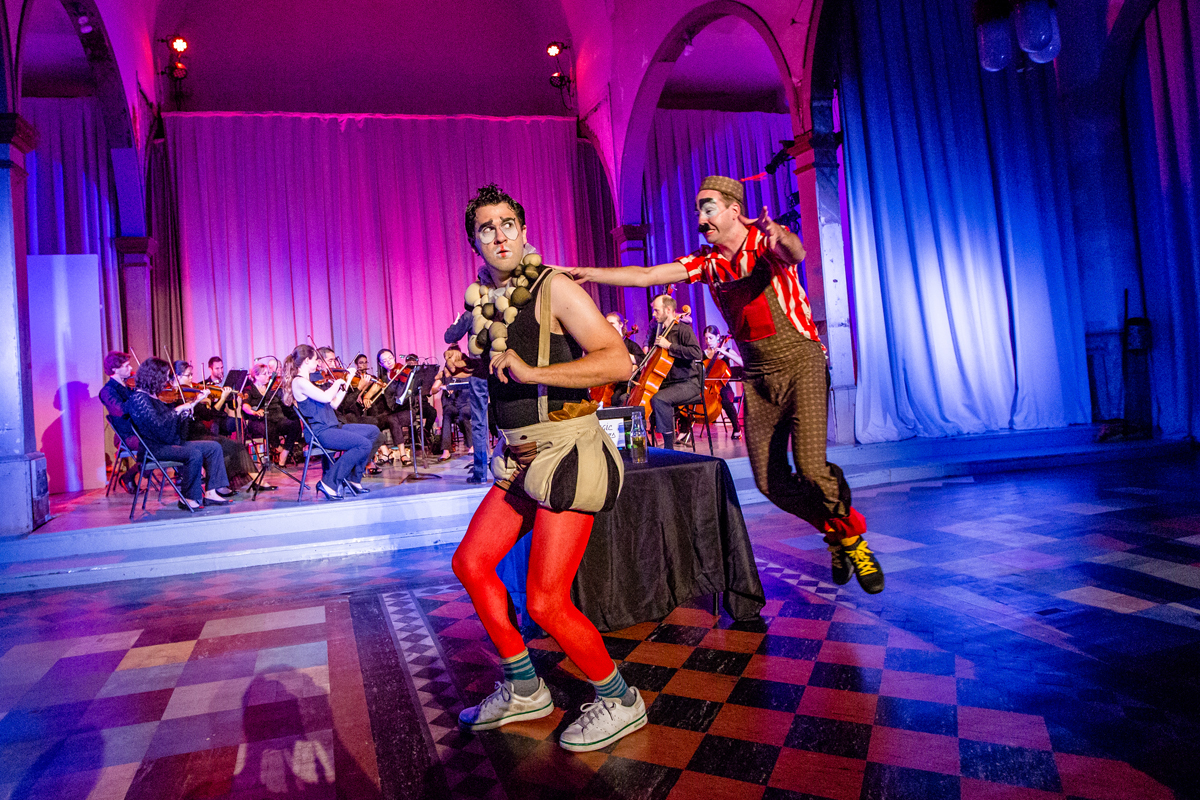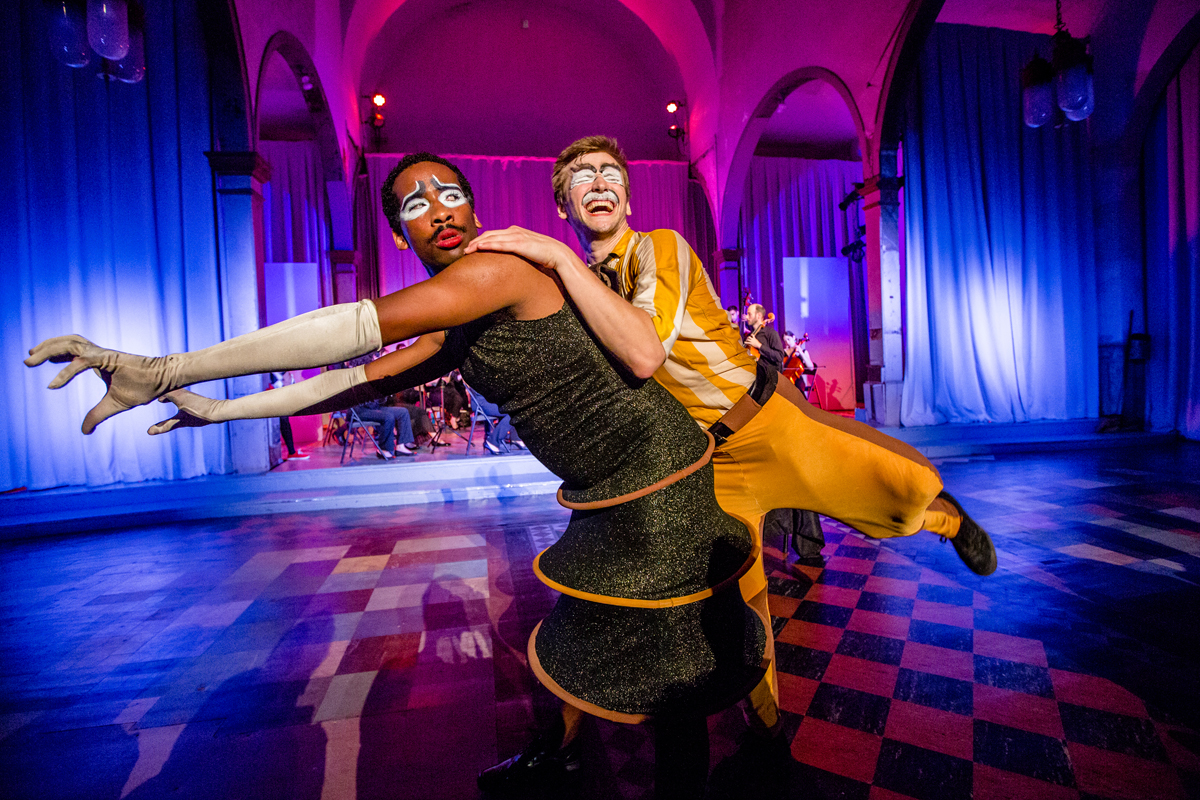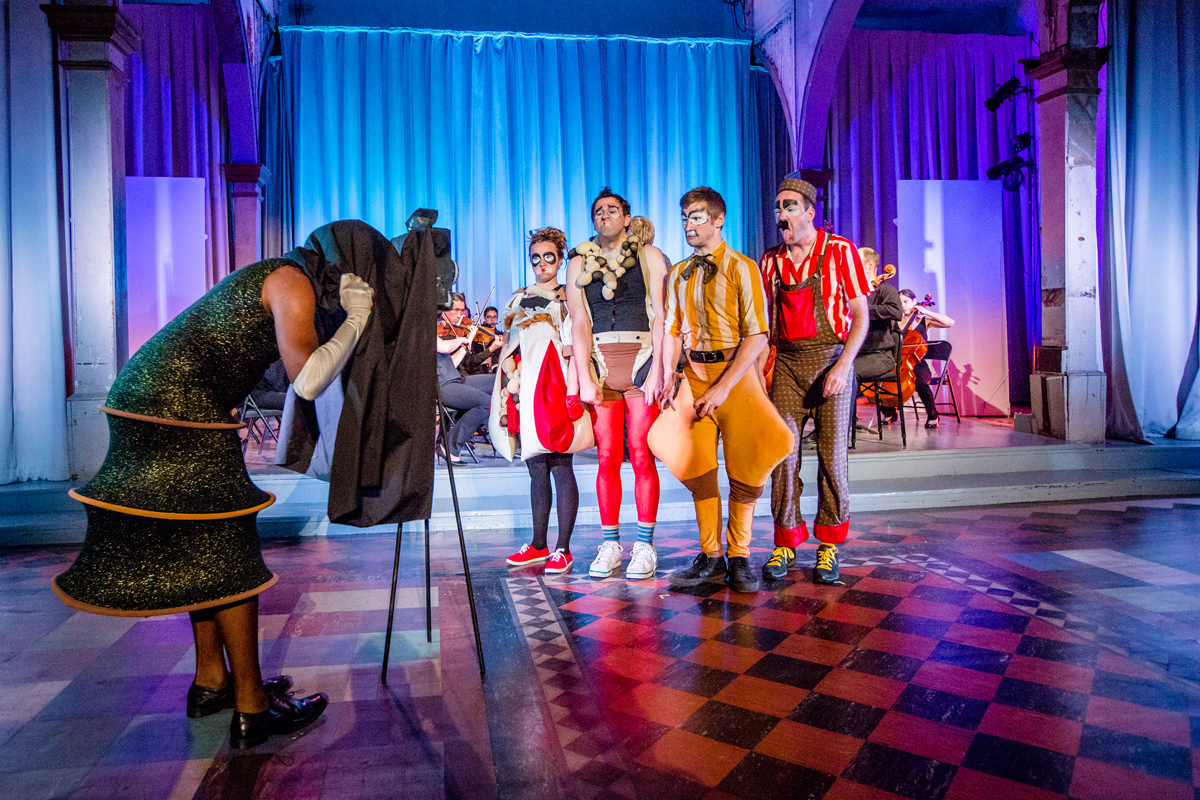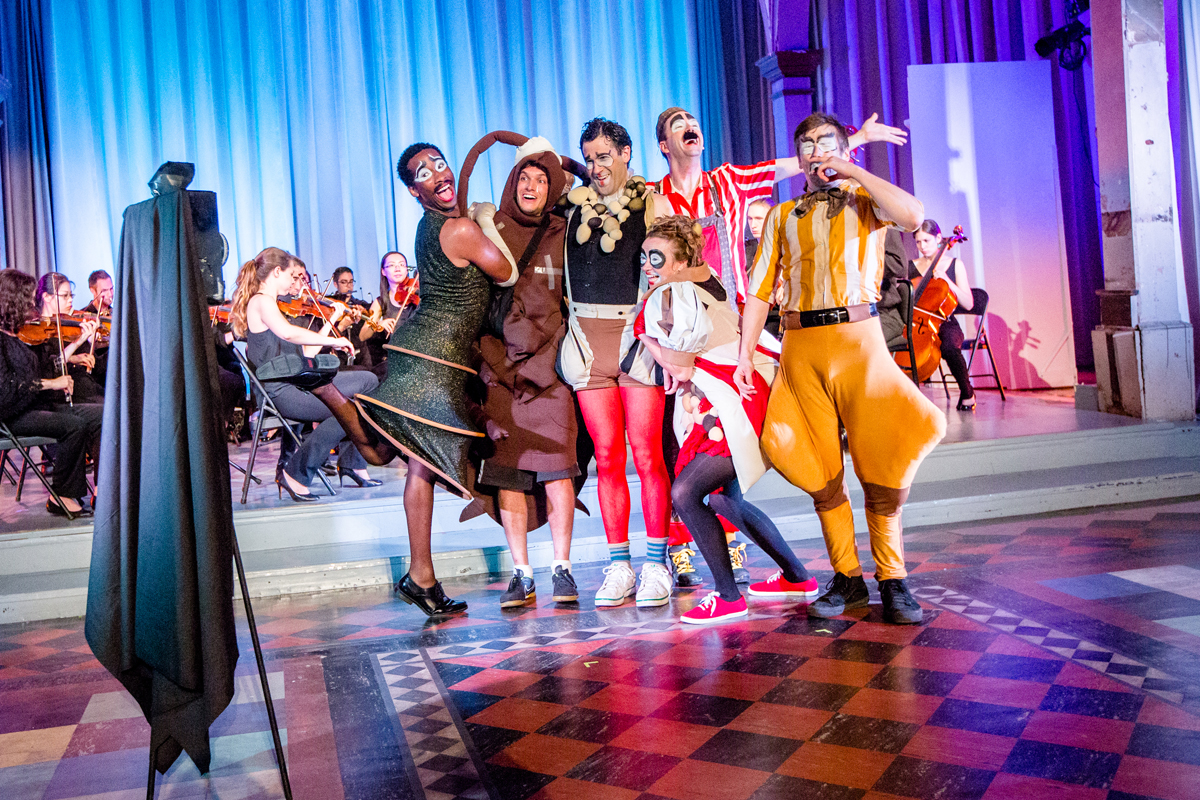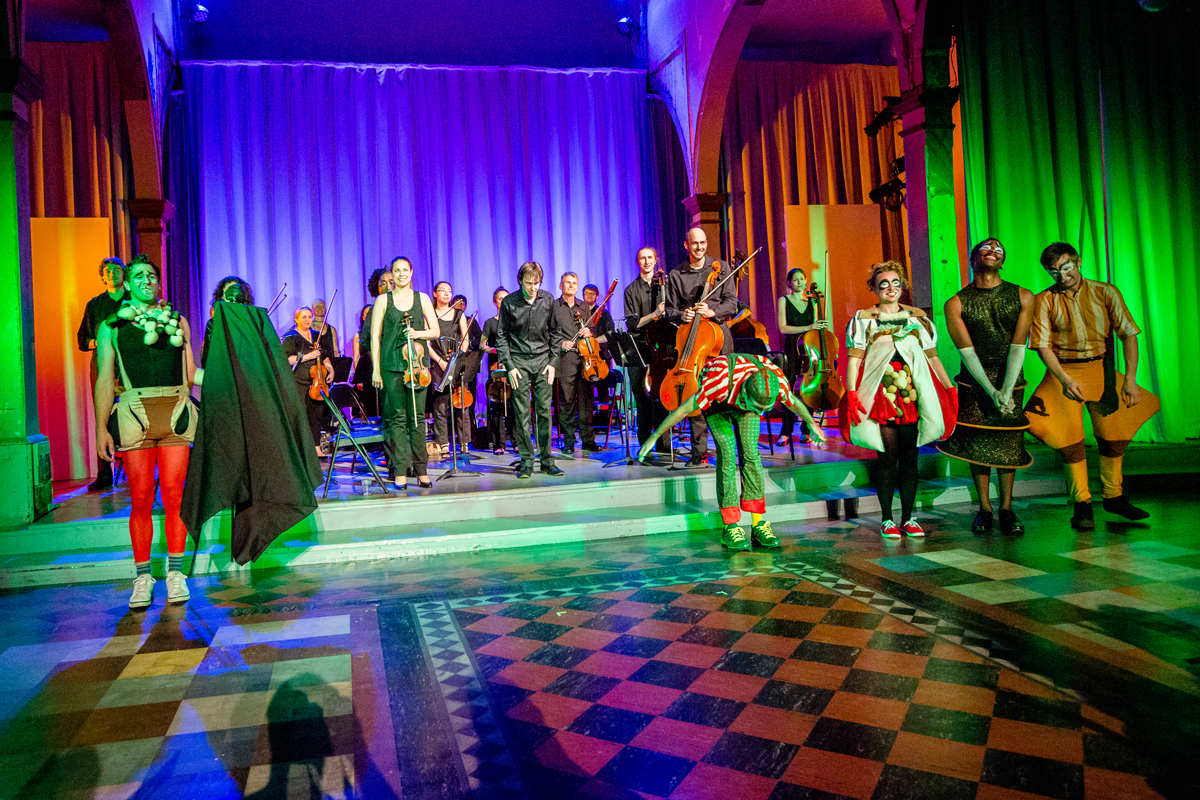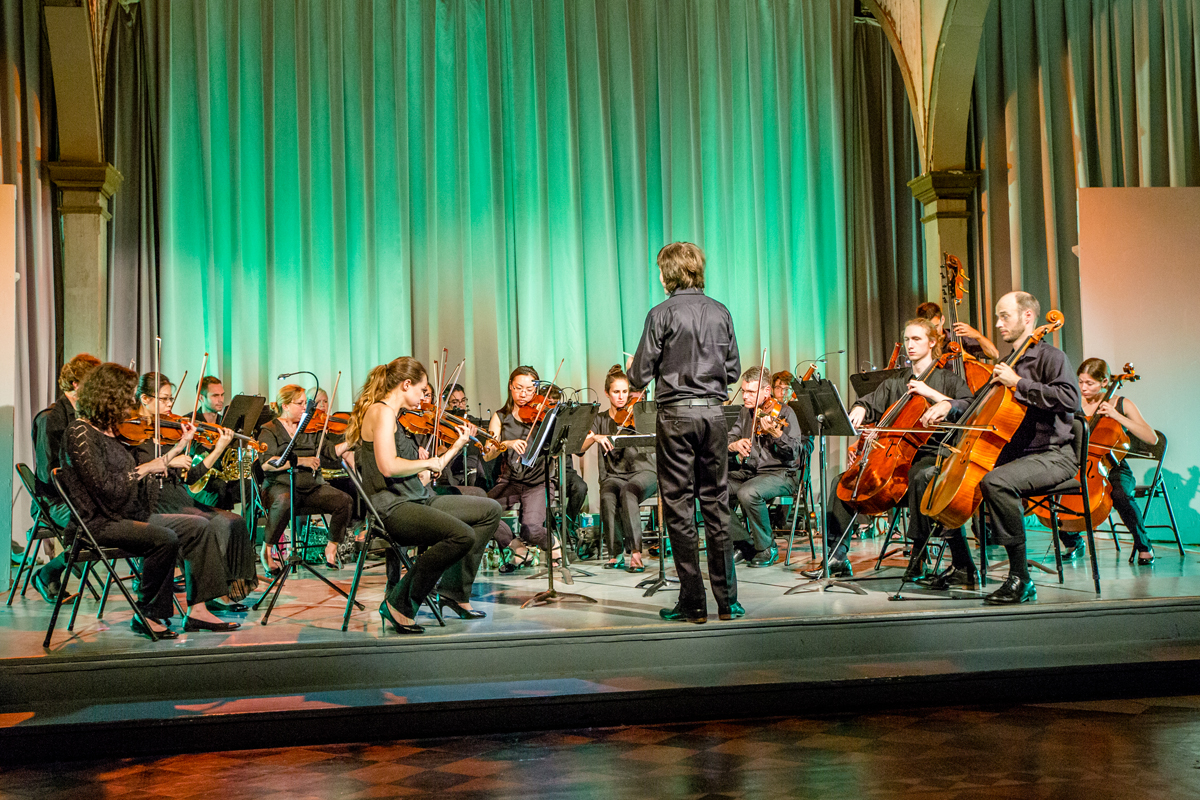 New Resonance Orchestra, conducted by Francis Scully, performed eleven of the most audacious movements from the "theatrical" symphonies of Joseph Haydn (1732-1809). Under the direction of Darci Fulcher, Goat in the Road's ensemble accompanied the music with a silent theatrical performance, bringing Haydn's musical world to life in all of its anarchic glory.
Music by Joseph Haydn (1732-1809)
Symphony no. 70 – 4th movement Allegro con brio
Symphony no. 22 "The Philosopher" – 1st movement Adagio
Symphony no. 67 – 3rd movement Menuetto
Symphony no. 60 – 4th movement Presto
Symphony no. 64 – 2nd movement Largo
Symphony no. 80 – 1st movement Allegro spiritoso
Symphony no. 60 – 5th movement Adagio (di Lamentatione)
Symphony no. 65 – 3rd movement Menuetto
Symphony no. 86 – 2nd movement Capriccio, Largo
Symphony no. 6 – 3rd movement Menuetto
Symphony no. 80 – 4th movement Presto
New Resonance Orchestra
Conducted by Francis Scully
Violins - Kate Withrow, Byron Tauchi, Liz Overweg, Xiao Fu, Anton Zholondz, Gabrielle Fischler, Tarrah Reynolds, Qi Cao, Judith Armistead Fitzpatrick, and Hannah Yim
Violas - Bruce Owen, Amelia Clingman, and Valborg Gross
Cello - Philip von Maltzahn, Kyle Anderson, and Jennie Brent
Bass - Paul Macres
Flute - Andrew Foley
Oboe/English Horn - Phillip Larroque and Daniel Graber
Bassoon - Michael Matushek and Rebecca Cain
Horn - Mollie Pate and Dan Callawa
Goat in the Road Productions
Props & costumes by Owen Ever
Lighting by Shawn Ramagos
Stage managed by Sam Martin
Asst. stage managed by Rachel Ridgeway
Actors
Chris Kaminstein
Dylan Hunter
Ian Hoch
Mack Guillory III
Shannon Flaherty
Founded by Music Director Francis Scully in 2008, New Resonance Orchestra is a group of young, professional classical musicians in New Orleans working to reclaim classical music in America as a vital force for artistic expression and social change. With its fearless performances, New Resonance Orchestra makes music that is fresh, joyful, and relevant. Creating interdisciplinary performance events and engaging with current issues, New Resonance Orchestra uses classical music to rejuvenate New Orleans.
www.newresonanceorchestra.org
Haydn Seek is supported in part by a Community Arts Grant made possible by the City of New Orleans and administered by the Arts Council New Orleans, and by a Community Partnership Grant from the Jazz and Heritage Foundation.