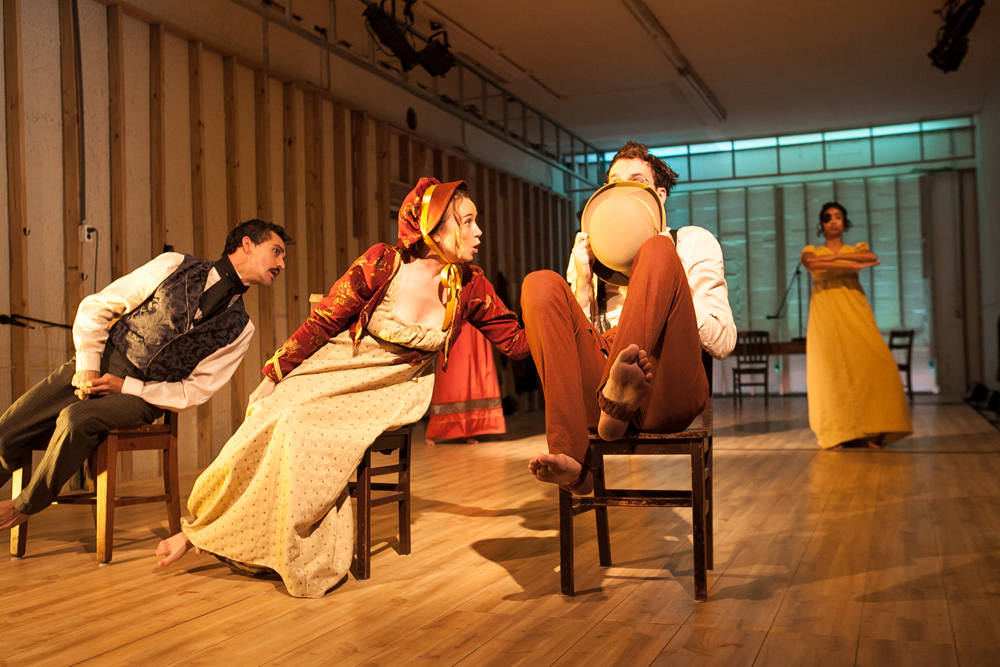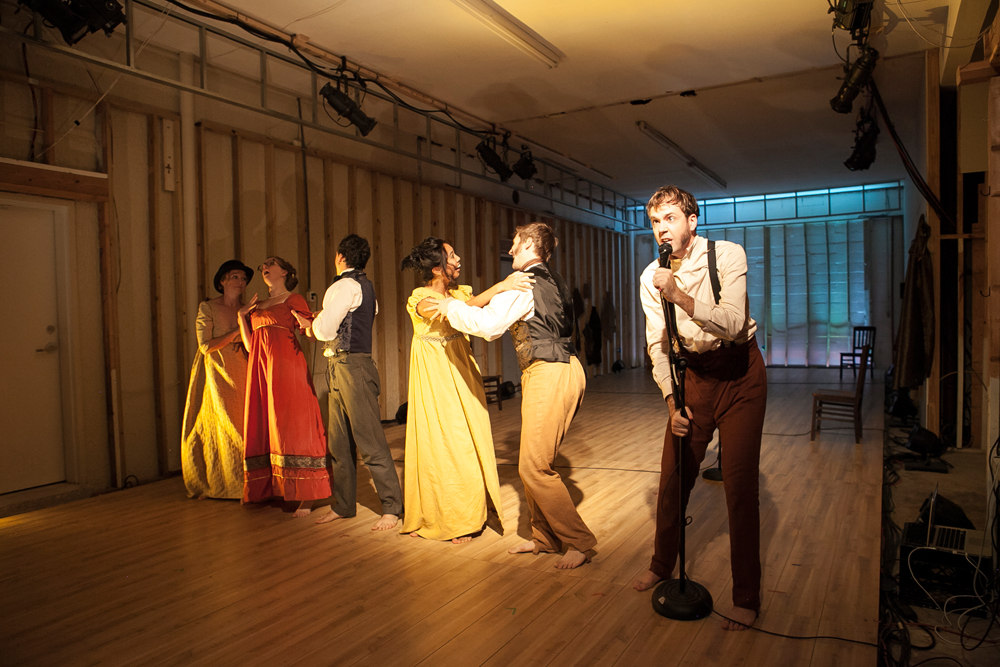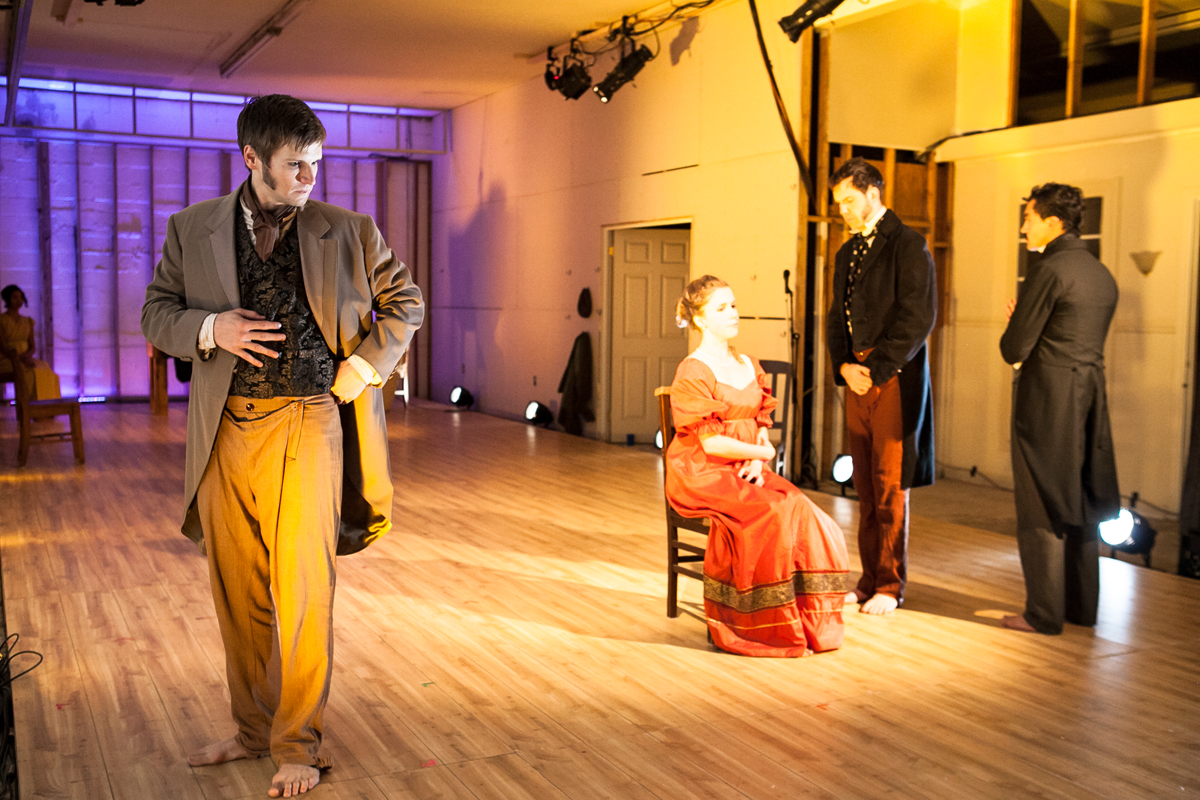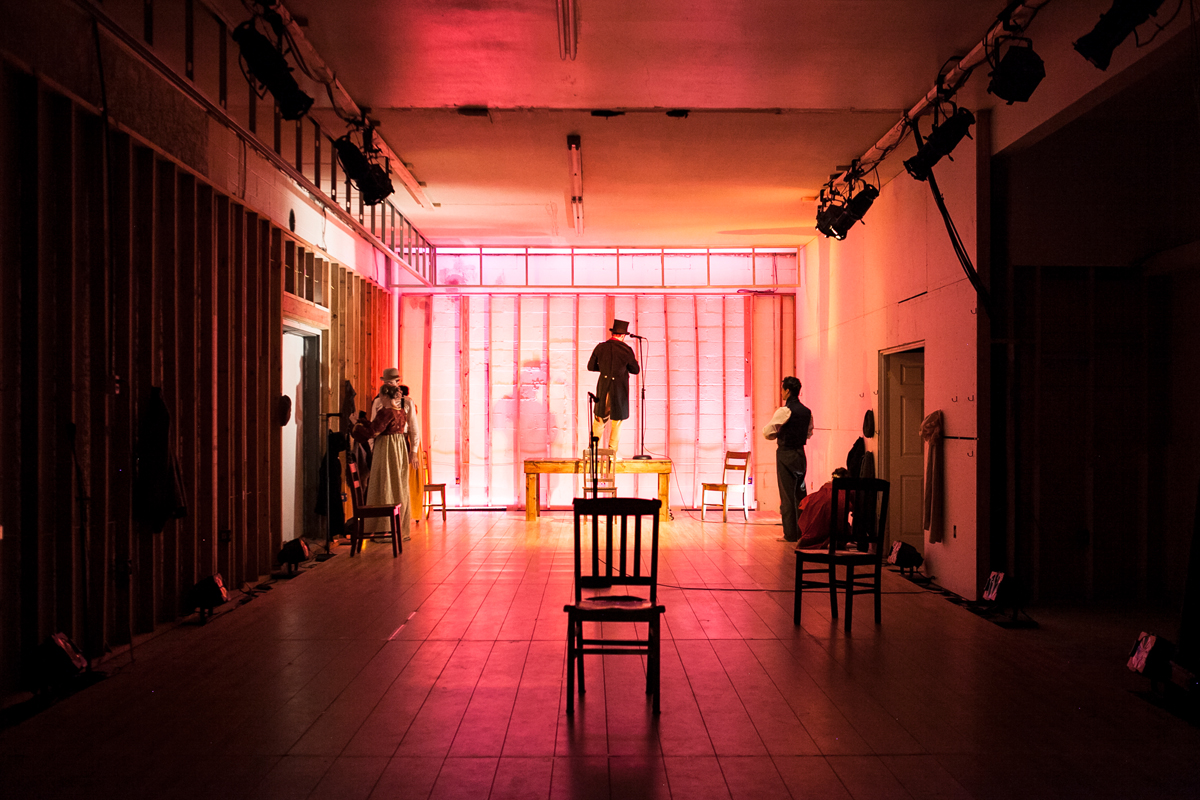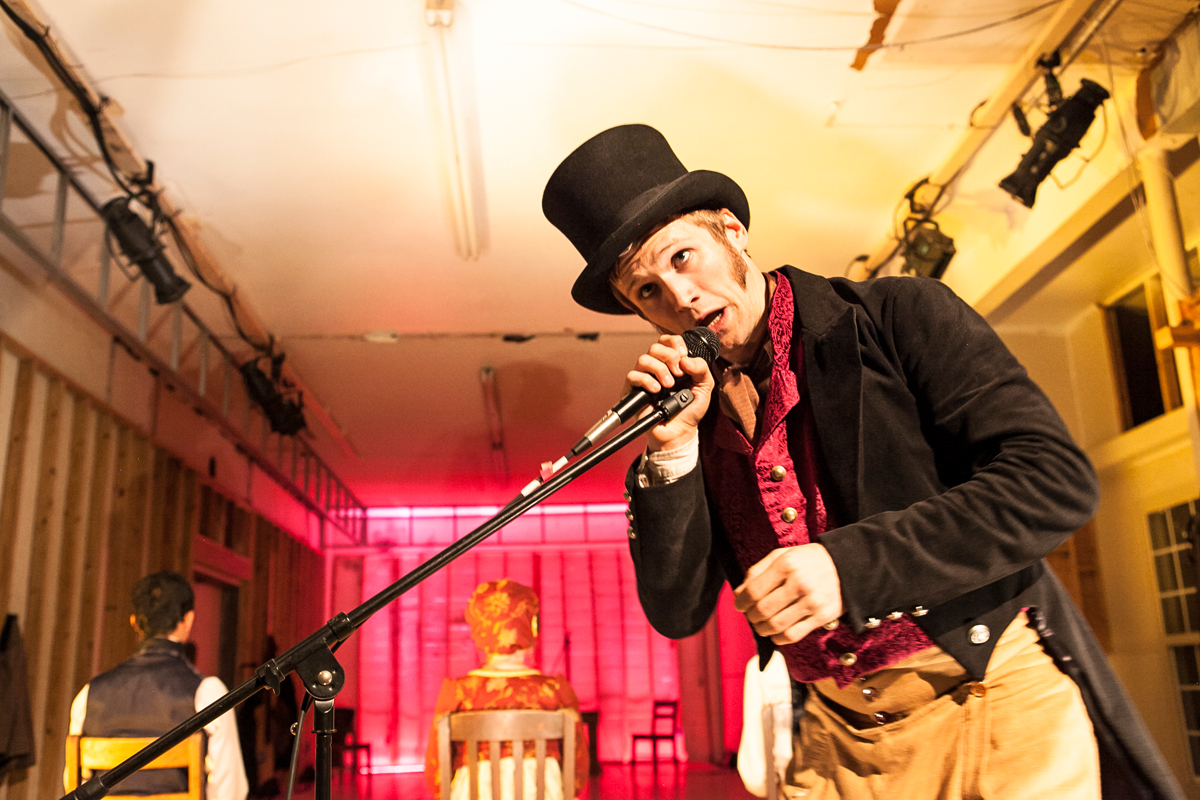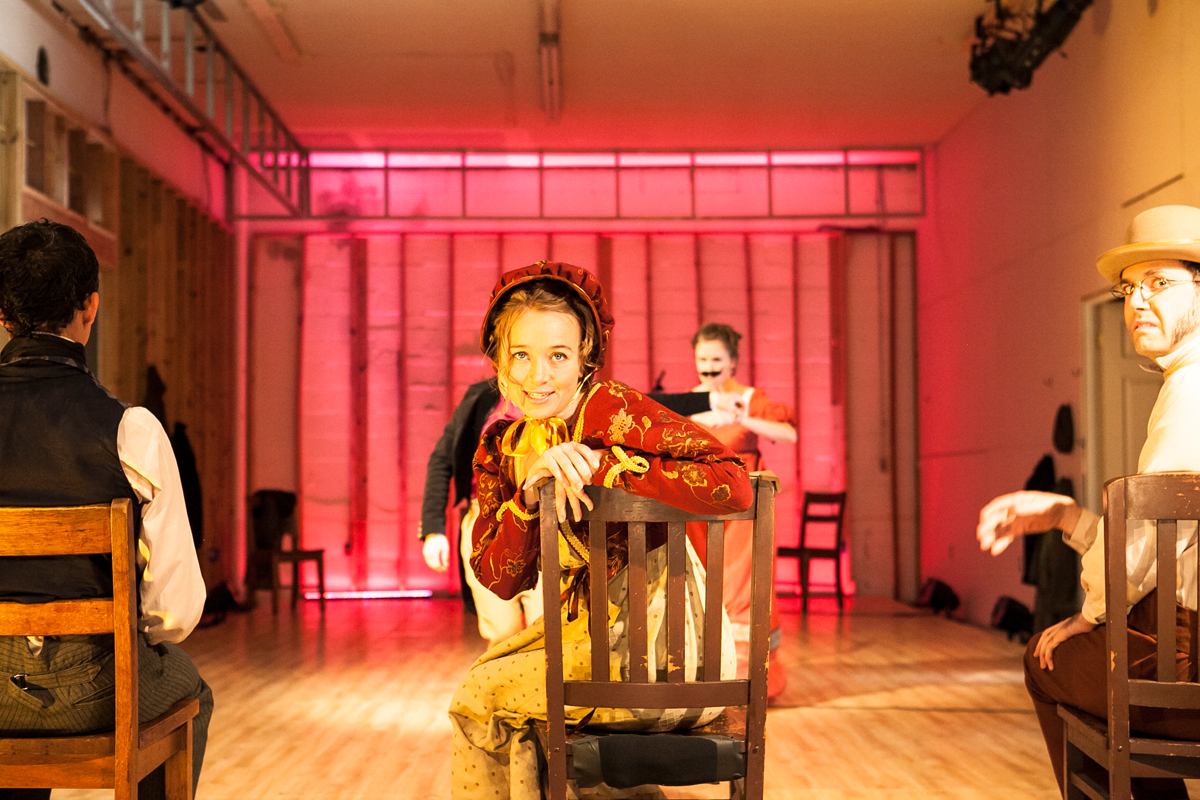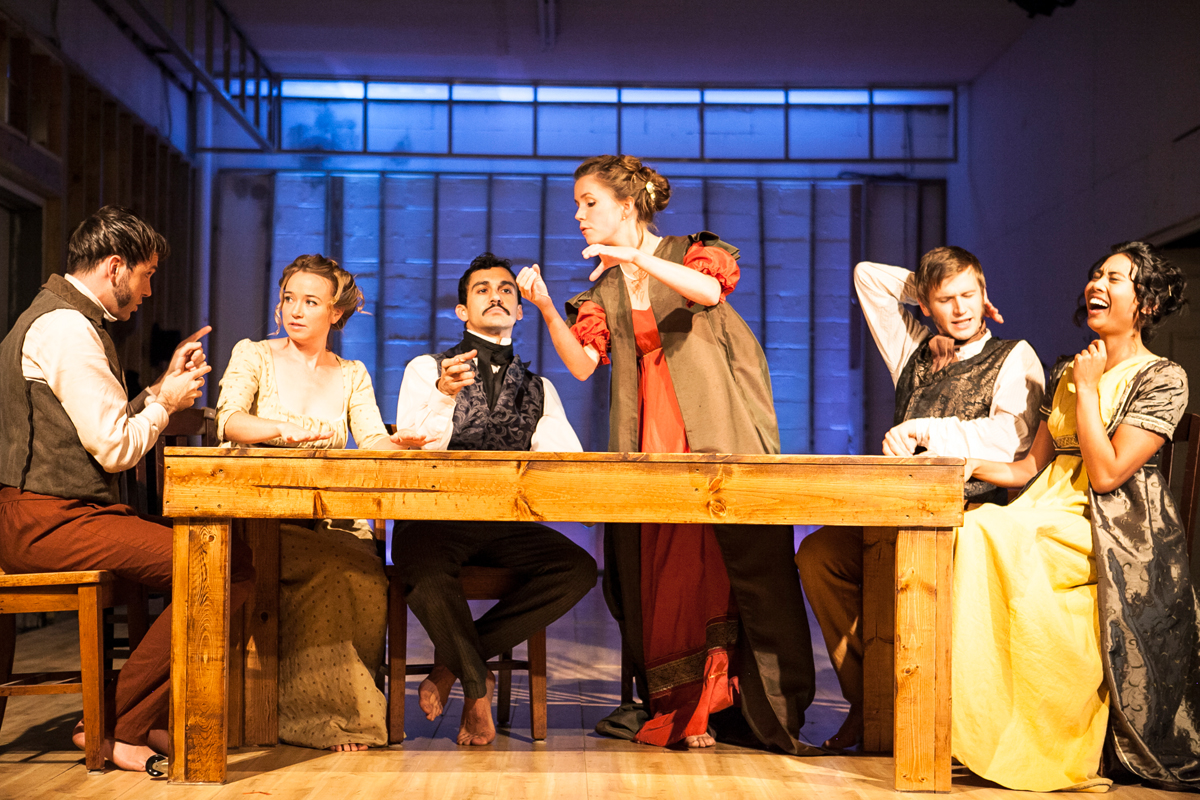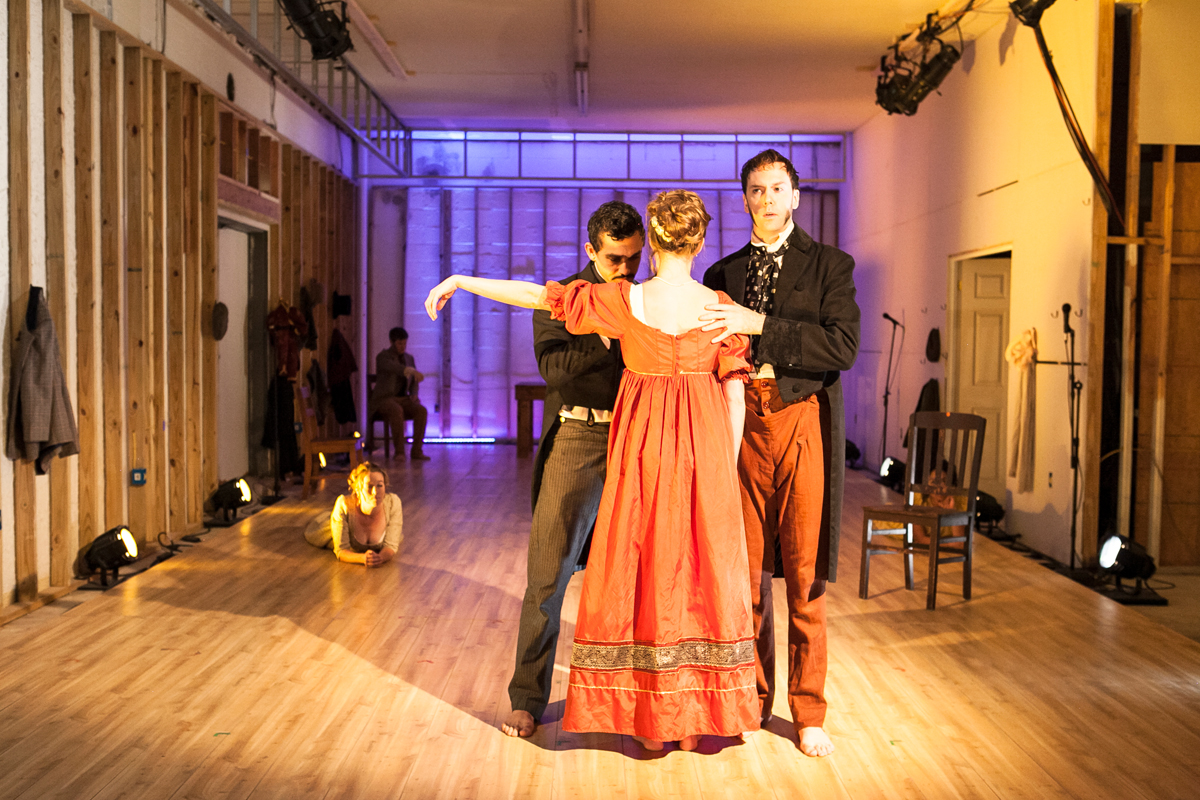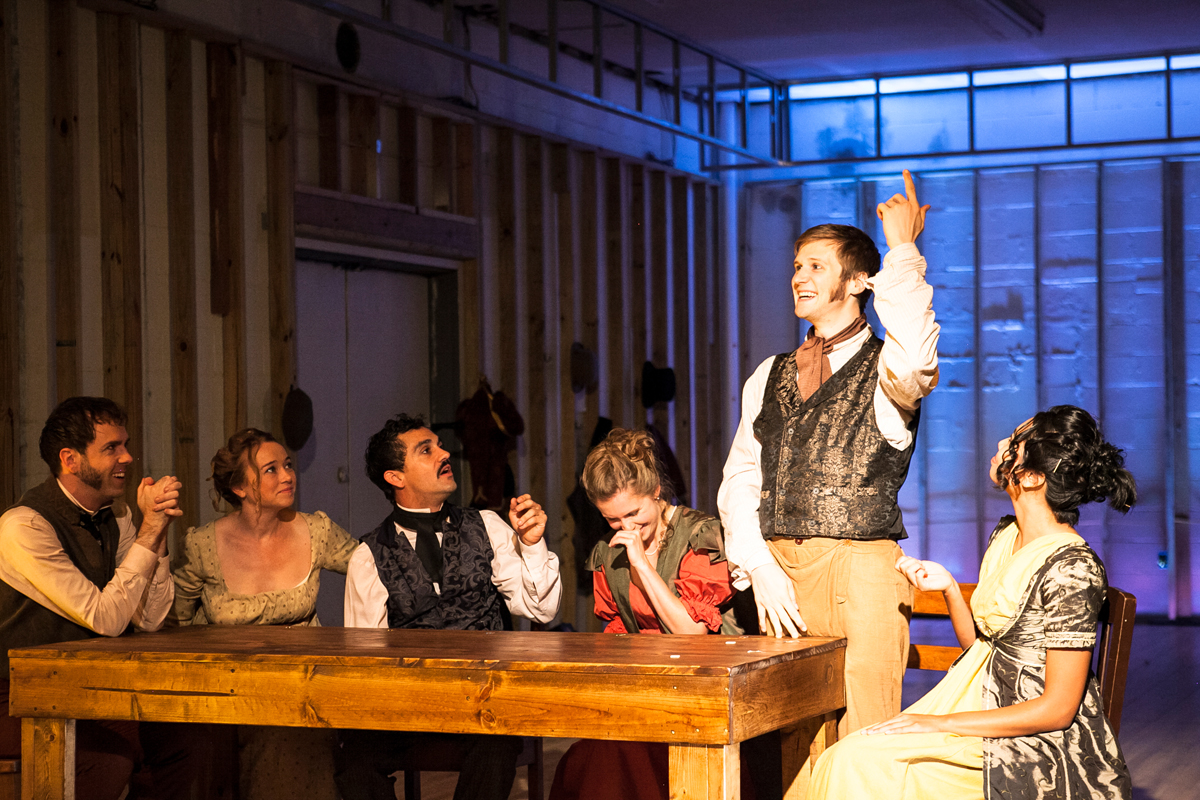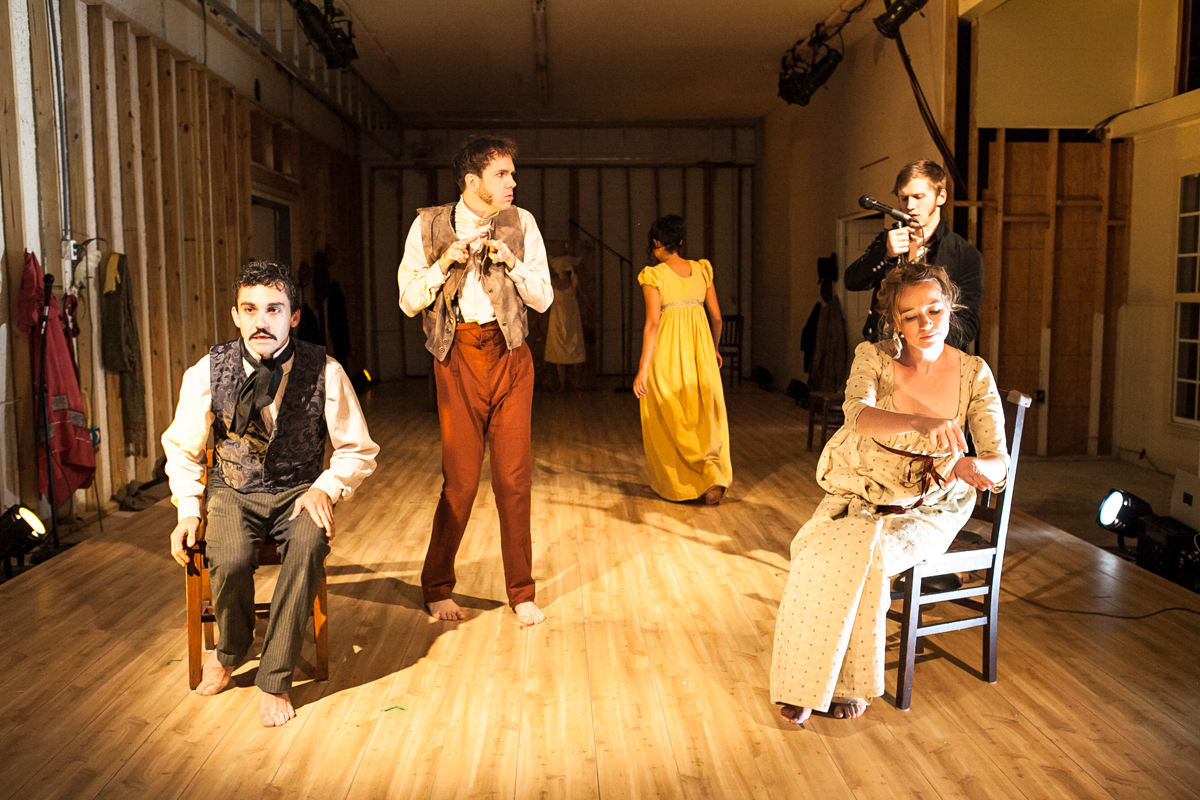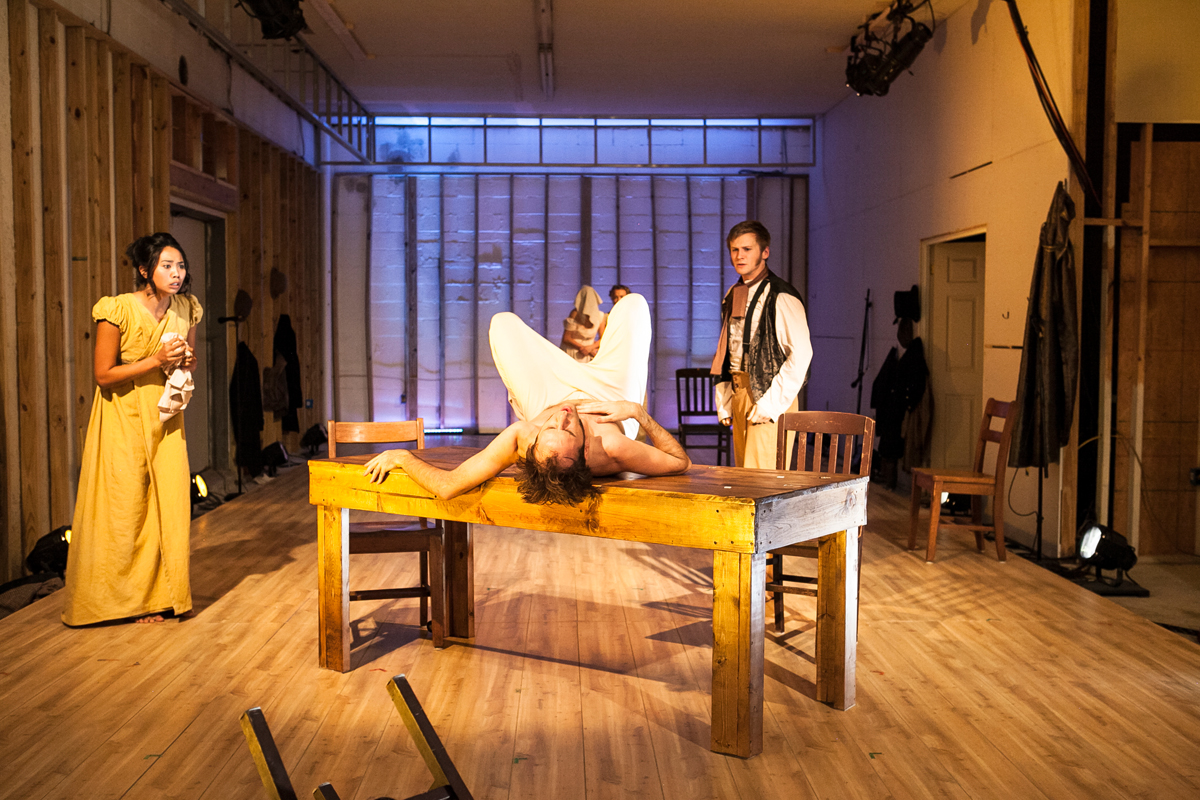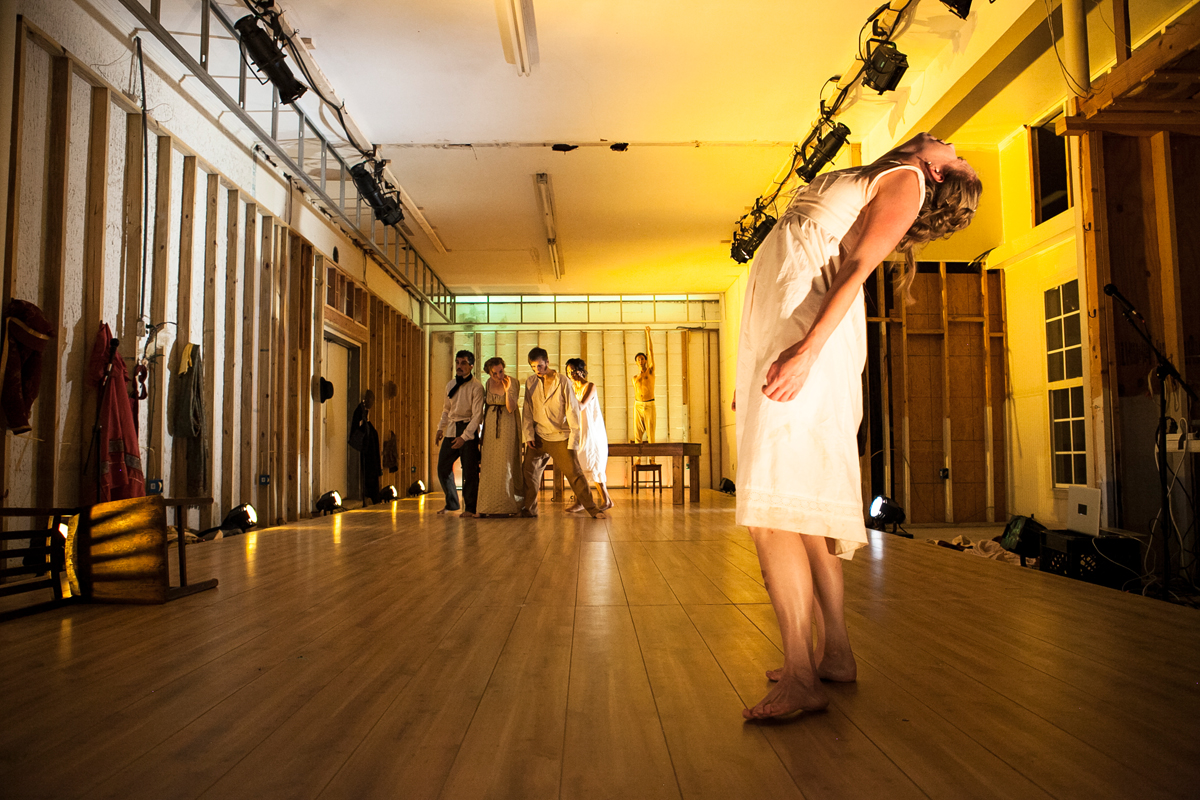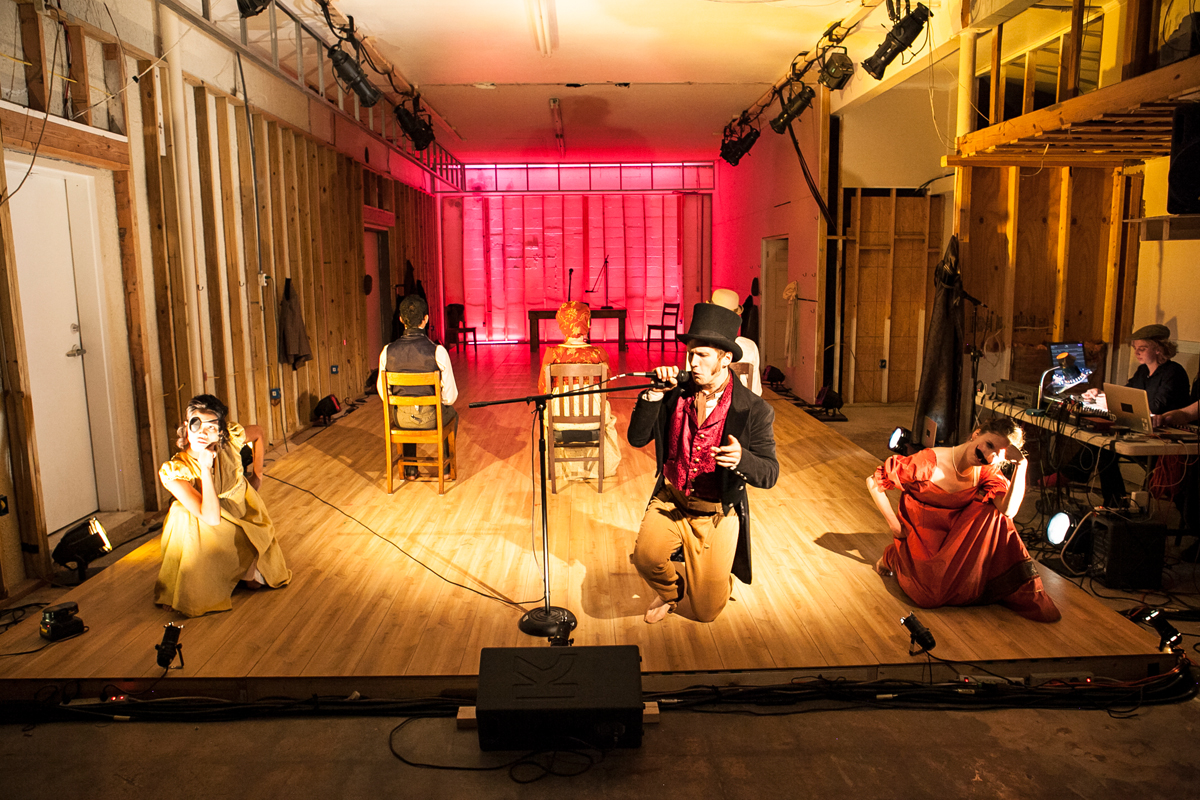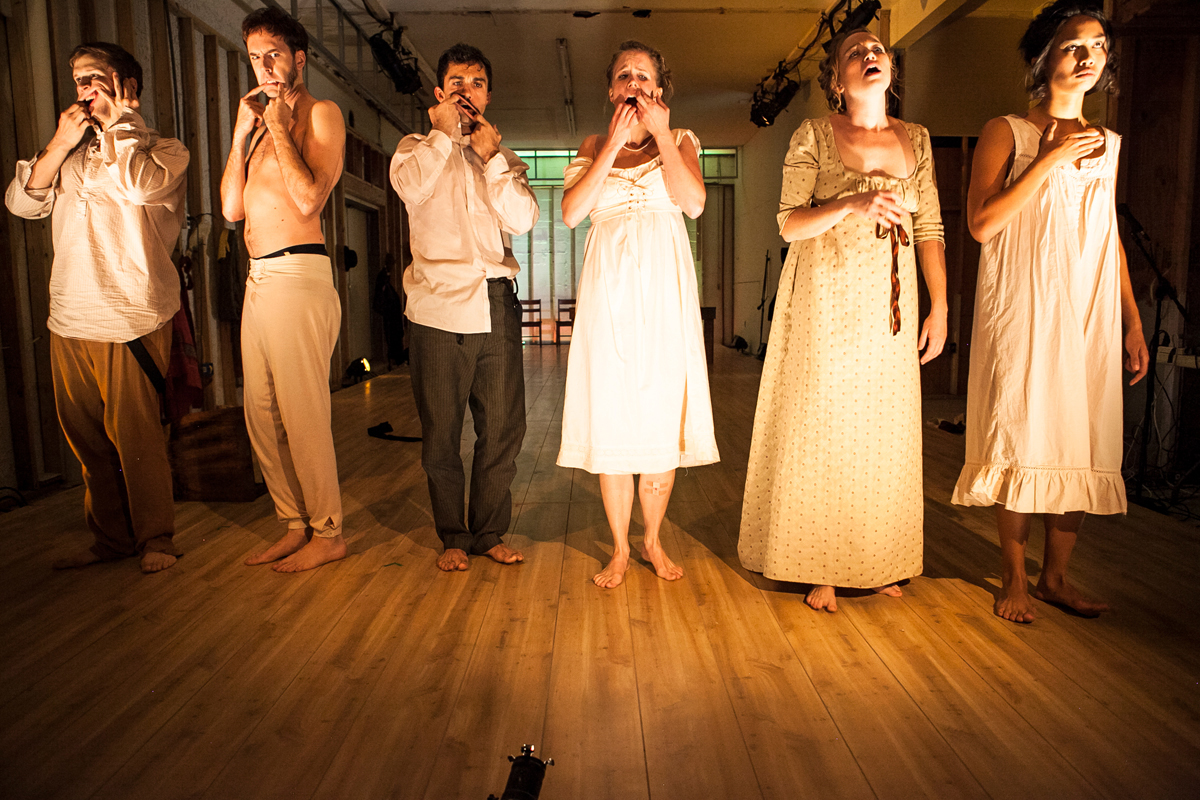 Nov. 7 - Dec. 6, 2014
Thursday - Saturday at 8 pm, Sundays at 7 pm
The Ether Dome (3625 St. Claude Ave.)
Numb was part of the New Orleans Fringe Festival from November 20 - 22.
Presented in association with the New Orleans Pharmacy Museum and the Cachet Art and Culture Program, Numb explores the complicated history of anesthesiology and 19th century medicine. Numb looks at the ecstasy and intoxication of drugs that alter human consciousness in a quest for pain-free surgery, and the often forgotten human stories that accompany advancement.
Numb received three 2015 Big Easy Awards for Best Ensemble, Best Original Work (Devised) and Best Sound Design (Kyle Sheehan).
Written and directed by Chris Kaminstein
Sound design by Kyle Sheehan and William Bowling with assistance from Dylan Hunter
Production management by Emily Slazer and William Bowling
Stage management by Rebecca McLaughlin
Ensemble: Dylan Hunter, Francesca McKenzie, Ian Hoch, Leslie Boles, Shannon Flaherty, and Todd D'Amour
Mime consulting by Jenny Sargent
Lighting design by Joan Long
Costume design by Mignon Charvet
Graphic design by Kyle Sheehan
Photos by April June Photography
GRP began developing Numb since January 2014. Check out photos from the January workshop of Numb here.
To accompany the show, GRP released 5 podcasts that deal with pain and its relief. Check them out:
Podcast #1 - 19th Century Pharmacist
Podcast #2 - Pain and Dr. Gould
Podcast #3 - Peter and Pain (the relationship between pain and language)
Podcast #4 - Beneath the Womb Veil (Cachet Art and Culture program panel on early female healthcare)
Podcast #5 - Interview with Amina Massey about her research working with women of color who experience chronic pain and illness
Another feature of Numb was a collaboration with pain experts and public health thinkers to create a conversation about the changing understanding of pain and its relief, which was the foundation for "Club Med", a series of engagement events geared to the medial and neuroscience community of New Orleans.
Club Med events featured:
- Sunday, November 9: a post-show panel of neurologists and pain experts will discuss our ever evolving understanding of pain and pain relief. This discussion will feature:
Dr. Harry Gould, Professor of Neurology and Neuroscience at LSU's Pain Mastery Program;
Dr. Kate Yurgil, Visiting Assistant Professor of Psychology at Loyola University with interests in the area of behavioral health include examining risk and resiliency factors for post-traumatic stress disorder, and the effects of traumatic brain injury on mental health and neuropsychological function;
Dr. Christophe E Jackson, Acoustic Advisor of the NOMC&AF Save New Orleans Sounds Program and researcher at Wichita State University and Tulane University and;
Dr. Deb Kahrson, neuroscientist with specific research in Autism Spectrum Disorders and multilevel biomarker discovery through postdoc training at Stanford University.
- Sunday, November 16: a post-show discussion about the New Orleans Pharmacy Museum will spotlight Dr. Elma LeDoux's work. Dr. LeDoux is a Professor of Medicine and Medical Director of the Standardized Patient Program at Tulane University School of Medicine. She served as Director of Medical Education and Medical Director of the Cardiology Clinic at Touro Infirmary prior to assuming the role of Medicine Clerkship Director at Tulane in 1996. This conversation will be led by NUMB's dramaturge and New Orleans Pharmacy Museum's Owen Evers.
Numb is supported by the Puffin Foundation and by a Community Partnership Grant from the Jazz & Heritage Foundation.