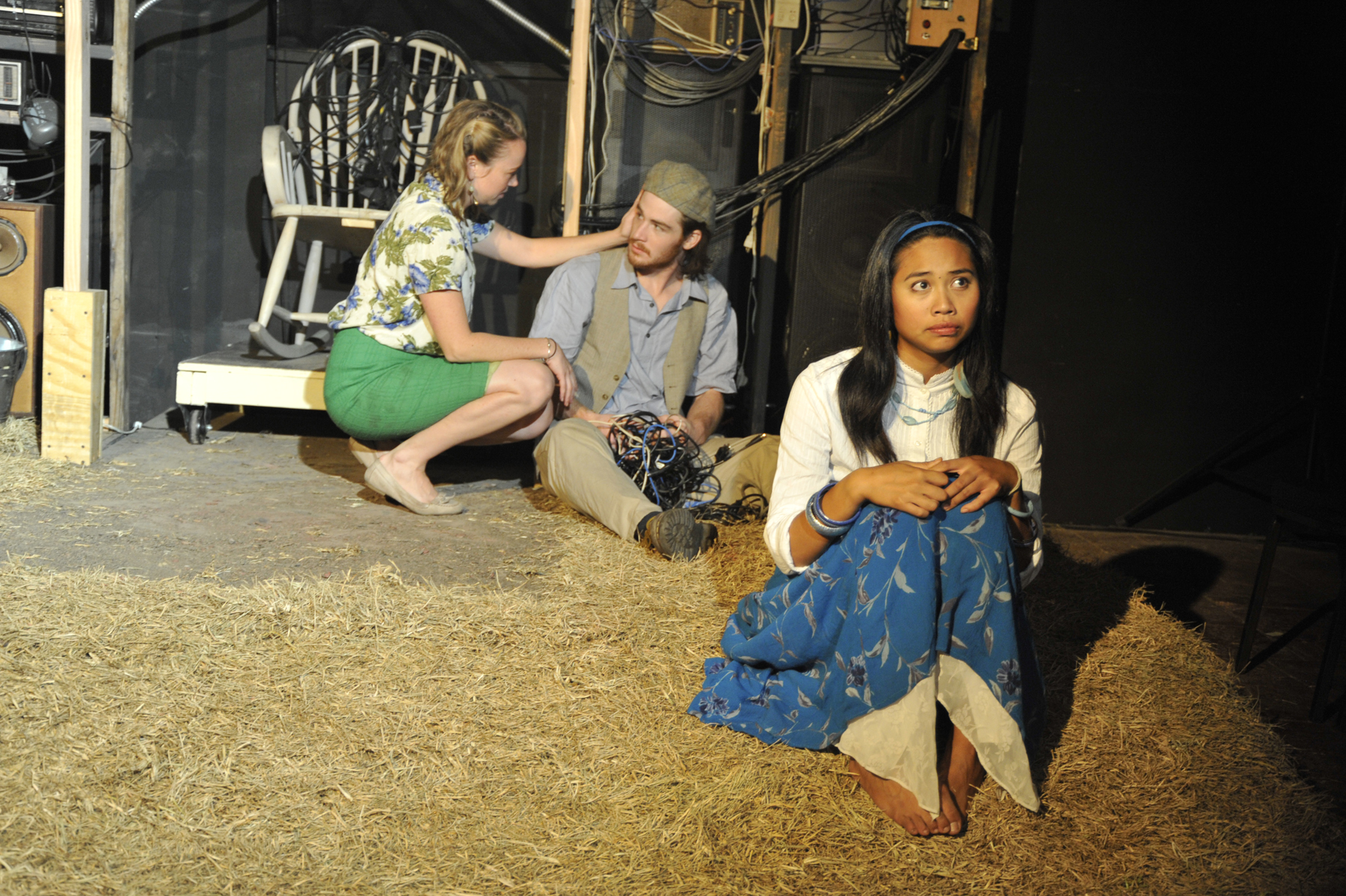 The Allways Theatre
2240 St. Claude Avenue
September 16 – October 20, 2011
Jarville is a mess, seeing visions and watching cows make proclamations on their hind legs. It doesn't help that his sister, Sheila, is setting up tents in his backyard. His neighbor, Hudie, keeps going on about messages in the static, messages that confirm what Jarville wants to deny: the clock is ticking.
Nominated for six Big Easy awards, The Future is a Fancyland Place is a massively successful collaboration between GRP and New Orleans-based Cripple Creek Theater Company. Through a year-long ensemble process exploring ancient and contemporary apocalyptic prophecy, the two companies create a show rife with dance, song, movement, ritual and stretched-canvas cow puppets. A show that takes a peek at America's obsession with apocalyptic prophecies, our desire to create an ending again and again, and what happens when it doesn't end… again.
Written by Andrew Vaught and Chris Kaminstein
Directed by Chris Kaminstein
Music by Will Bowling, with assistance from Emilie Whelan
Ensemble: Ian Hoch, Emilie Whelan, Francesca McKenzie, Andy Vaught, Shannon Flaherty, Ross Britz, Cecile Monteyne, Dave Davis, Matt Standley
Designers: Selena Poznak (Lights), Eric Gremillon (Sound), Phil Cramer (Sets), Andrew Larimer (Special Projects), Katie Gelfand (Costume), Rebecca McLaughlin (Stage Management)
Photos by Jess Pinkham
"…a timely and fascinating endeavor of failed prophesies, failed rituals, and failed utopia." – Helen Jaksch, NOLA Defender